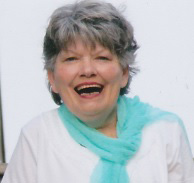 Ms. Virginia Lois Campbell, 69, of Woodbury passed away on May 14, 2016. She was born in Woodbury, TN on October 21, 1946. She was preceded in death by her parents, Eukla and Ruth Bishop West. Also preceding her in death are brothers, James Terry West, John Russell West, Sr. and a sister, Joyce West Goins.
She is survived by her three children, Amy Campbell of Murfreesboro, Lori (Jeff) Campbell of Woodbury and Alan (Billie) Campbell of Woodbury; grandchildren, Jessica (Clint) Reed of Woodbury, Kayla (Jack) Potts of Murfreesboro, Olivia (Wyn) Gannon of Memphis, Jacob Campbell, Preston Campbell and Grace Campbell; great grandchildren, Lily Mahar, Bailey Chumley, McKenzi Potts, Adriana Reed and an expectant great grandchild, Asa Gannon; siblings, Juanita Thomas of Lexington, KY, Shelby Tucker of Murfreesboro, Howard Wayne West of Ringgold, GA, Rachel Ann Snider of McMinnville, Pamela (Jim) Harvey of Manchester and Cynthia (Ken) Walters of Murfreesboro and numerous nieces and nephews.
Ms. Campbell was delivered at Good Samaritan Hospital by Dr. J. F. Adams. Her family lived on a farm owned by one of Dr. Adam's sons, Fred, during her early life. The family moved to Nashville after the death of her father to find work. She graduated from Hume Fogg High & Vocational School in 1964. Following graduation Dr. Adam's son, Frank, offered her a job with the Bank of Commerce. During her time at the bank she grew to love her customers and coworkers and they loved her. Many of them became close friends and kept in touch after her retirement. She was a dedicated employee who seldom missed a day of work in over 48 years. During her time at Hume Fogg she took art classes. She was a gifted artist, who could paint and draw. One of her well know creations was designing and drawing the emblem used during the statewide celebration, "Homecoming '86", in 1986. The emblem of a rocking chair with a quilt was used in promotions of all kinds of events around the state during that year. Ms. Virginia was an avid reader and loved to work crossword puzzles. She enjoyed watching birds and her gentle spirit gave her the ability to almost tame them. She was a long time devoted member of the Woodbury Church of Christ. She adored and cared for her family. She loved to cook for them. The family especially loved to eat her little biscuits cut by her homemade biscuit cutter. The grandchildren and great grandchildren lovingly named her "Nana" and she cherished her time with them.
Visitation with the family will be held at Smith Funeral Home on Sunday, May 15, 2016 from 4-8 pm. Funeral services will be held at the Smith Funeral Home chapel on Monday, May 16, 2016 at 2 pm. Dr. Andy Walker will officiate. The family will hold a private graveside service at Leoni Cemetery. In lieu of flowers memorial donations are requested to the American Cancer Society. Contact Smith Funeral Home for details. Share condolences and memories with the family at www.smithfuneralhomewoodbury.net Smith Funeral Home, (615)563-5337