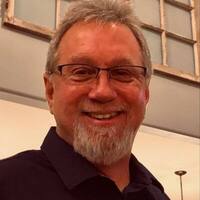 Mr. Ronnie Johnson, 80, of Readyville passed away on October 25, 2020. He was a native of Florence, Alabama born on June 20, 1940. He was preceded in death by his parents, Mack and Ethel Milford Johnson and by all his siblings.
He is survived by his wife, Cheryl Johnson, children, Mike (Kristina) Johnson of Woodbury, Alan Smithson of Smyrna and Scott (Michele) Smithson of Auburntown; Teresa (Gary) Brooks of Mount Juliet, Angie (Jeff) Graham of Murfreesboro, grandchildren, Josh (Taylor) Johnson, Jacob (Michelle) Smithson, Brandy (Daniel) Baltz, Jenna (Will) Shelton, Jackson Graham, Kayla (Cody) Brown, Charlie (Paige) Brooks, Erin Phillips, eight great grandchildren, and several nieces and nephews.
He was an easy-going person with a smile and a story or joke ready to share. Always ready to help family or friends. He loved spending time with his grandchildren and great grandchildren and showing them things. He didn't like to be idle he kept his yard and shop neat and clean all the time. He was retired from Yellow Freight with over 30 years driving for them. He was a member of the Teamsters Local 480 for over 50 years. Many of his friends knew him best by his c.b. handle, the "Silver Road Hog". In his spare time, he and Cheryl loved to ride motorcycles and see the unusual sights on the back roads. They had ridden all over the Southeastern United States as well as to the Badlands, Key West, and the Harley Davidson Museum in Milwaukee. When Cheryl still worked for the Bank of Commerce, he would go with the Bank Cloggers on trips to support Cannon County and the Lions Club. He would sometimes drive the truck they clogged on in the parades. He and Cheryl enjoyed going with their family on an annual trip to Florida in June to celebrate many of their birthdays.
Visitation will be held at Smith Funeral Home on Sunday, November 1, 2020 from 1-4 pm. A celebration of his life will follow at 4 pm in the Smith Funeral Home chapel. His grandson, Charlie Brooks will officiate. Support the family with condolences and memories at www.smithfuneralhomewoodbury.net Smith Funeral Home, 303 Murfreesboro Rd. Woodbury, TN 37190, 615-563-5337