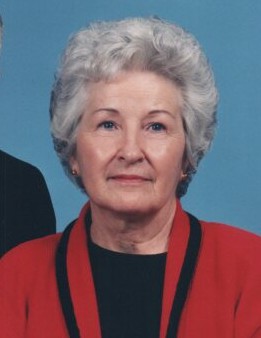 Nellie Ethelene Thomas Zumbro born January 29,1930 to James D. Thomas and Ethel LaFevre Thomas, passed away Sunday, January 3, 2021 at Woodbury Health and Rehab Center. She spent most of her young years in Manchester, Tennessee. After high school, Nellie attended business school in Nashville. She later worked as a secretary for Sequatchie County High School. She also worked in the administrative services department of State Farm Insurance in Murfreesboro,TN.
She attended church at First Baptist Church in Manchester, Tennessee. It was there that she met and married a young minister by the name of Bobby Leon Zumbro. They were married for 65 years. Together they served the Lord in several different churches: Rucker Baptist, Whiteville First Baptist, Dunlap First Baptist, and Woodbury First Baptist.
She was a loving mother to Susan Annette Zumbro and Thomas Leon Zumbro. She enjoyed cooking, sewing, and reading. She loved having fun and her joy was quite contagious!
She is survived by her loving husband, Bobby Zumbro; her daughter, Susan Zumbro Dennis; two grandchildren, Max (Sasha) Wilkinson and Terra Davidson (Brian) Sally. She also leaves behind one great grandson, Caden Wilkinson. She is survived by her brother and sister-in-law, Ken and Jo Thomas; sisters-in-law, Ann Z. Bell and Betty R. Armistead as well as several nieces, nephews and cousins.
She was preceded in death by her parents, James and Ethel Thomas, brother and sister-in-law, Ray and Ruth Thomas and her son, Thomas Leon Zumbro.
In lieu of flowers, donations can be made in her memory to the benevolence fund through Woodbury First Baptist Church.
A private graveside service will be held.