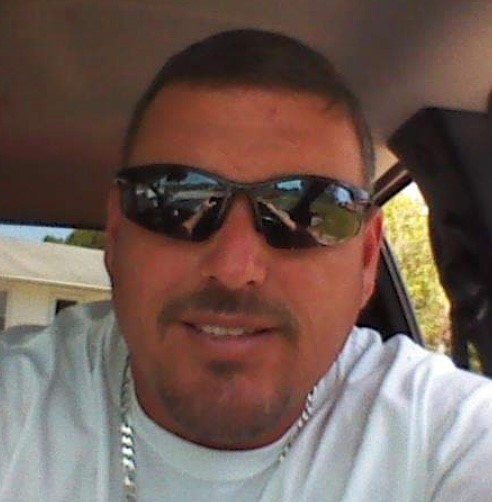 McMinnville, TN resident and Cannon County, TN native Kevin Dale Grizzle, age 44, was born October 21, 1976 and died December 24, 2020 at Vanderbilt University Medical Center in Nashville, TN following complications from COVID-19.
A production manager with Southern Standard and attended Pioneer Community Church, he was the son of Gwendolyn "Wendy" Robinson of McMinnville, TN. He was married on August 31, 2002 to Mitzi Rigsby Grizzle of McMinnville, TN. In addition to his wife and mother, he is survived by three children, Trad, Ally and Kara Grizzle all of McMinnville, TN; step-father, Charlie Robinson of McMinnville, TN; sister and brother-in-law, Misty and William Neal of McMinnville, TN; nieces and nephews, Katelyn Cannon and husband Ben, Brayden Neal, Ethan Neal, Jayson Rigsby, Aidian Rigsby and Karleigh Rigsby; great-niece, Abby Cannon; great-nephew, Grayson Neal; mother-in-law, Carolyn Dunn of McMinnville, TN; father-in-law, Bill Rigsby and wife Christina of Wartburg, TN; brother-in-law, Johnathon Rigsby and wife Ashley of McMinnville, TN; special friend, Robert "Bubba" Edwards, III of McMinnville, TN; and many aunts, uncles, cousins and his Southern Standard family also survive.
Funeral service will be held at 2:00 p.m. Tuesday, December 29, 2020 in High's Chapel with Don Rigsby officiating. Burial will follow at Long Cemetery in Van Buren County, TN. Visitation will be Monday from 11:00 a.m. until 9:00 p.m. and from 10:00 a.m. until the time of service Tuesday at High's. Masks and social distancing are requested by the family.
Online condolences may be made at www.highfuneralhome.com. High Funeral Home is in charge of arrangements, McMinnville, TN (931-473-2137).