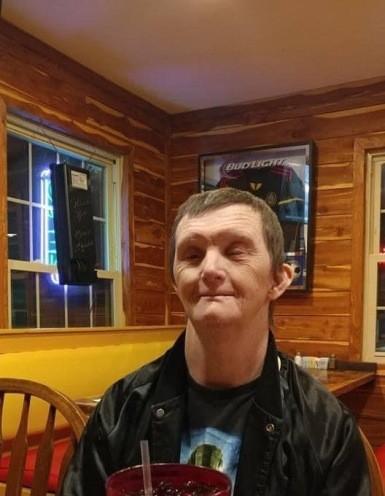 James Monroe Johnson, Jr., 63, of McMinnville passed away Thursday, June 17, 2021 at Stones River Center in Murfreesboro. He was born in Ft. Worth, Tx. and was the son of the late, James Monroe Johnson & Leatrice Redella Bailey Johnson.
He is survived by his siblings, Richard Johnson of May Pearl, Tx. and Debbie James of Ft. Worth, Tx.; nieces and nephews, James Miles, Josh Miles, Jimmi Lee James, Michael James, Steven Mikecell, Jayson Lewis and Stephanie Conrad. Also surviving are several great nieces and nephews.
In addition to his parents, he was preceded in death by his siblings, Patricia Miles, Doris Mikecell, Andrea Johnson, Denise Henley and Hannah Erickson.
James loved his family dearly, always kept them laughing and always wanted hugs. He also enjoyed playing video games especially with his nephews.

Graveside Services will be 10 am, Monday, June 21, 2021, at Wilson's Chapel cemetery in Warren Co.

Woodbury Funeral Home, 615-563-2311 or to leave condolences for his family and sign his online guestbook, please visit www.woodburyfuneralhome.net