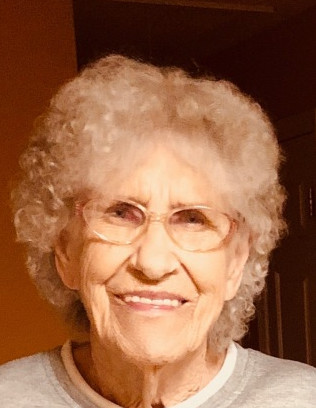 Edith Aline Owen Miller, 83, passed away Thursday, May 12, 2022 at Lynchburg Nursing Center. She was born in Warren Co. to her parents, the late Johnny Owen and Mary Jane Todd Owen.
She is survived by her son, Darrell (Tammy) Fults of Shelbyville; grandchildren, Erica (CJ) Rasch of Murfreesboro and Jared Fults of Knoxville and her great grandson, Maxwell Rasch.
In addition to her parents, Ms. Miller was preceded in death by her son, David Fults and 9 siblings.
She was a member of the Red Hill Church of Christ and was retired from Woodbury Nursing Center. Edith enjoyed gardening, doing word searches and watching The Wheel of Fortune. She sold Avon and was proud of the fact she was able to read her bible through at least 12 times. Above all, she loved her family especially her grandchildren.
Visitation with her family will be from 11 am until 4 pm Sunday, May 15, 2022 with her funeral services to follow at 4 pm in the Chapel of Woodbury Funeral Home. Bro. Eddie Duke will officiate. Interment will follow in Ivy Bluff Cemetery.

Woodbury Funeral Home, 615-563-2311 or to leave condolences and memories for her family, please visit www.woodburyfuneralhome.net