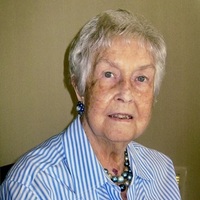 Ms. Bobbye Jean Page Thomas, age 92, departed from this life on Sunday, March 5, 2023 at Smithville NHC. She was born on September 2, 1930 to her parents, the late Charlie and Hattie Winnard Page. As a child, she was taught the Bible and scripture by Pomeroy Chapel Brethren in Christ. She then attended New West Point Free Will Baptist, and then became an active member of Smithville Church of Christ.
Ms. Bobbye started a card ministry in 1986, upon moving back to Tennessee. From that year until the present, 37 years and going strong, many people over the years have received a card and a stick of gum in the mail from Ms. Bobbye. She taught Sunday School wherever her family lived at the time. She was a member of the Girl Scouts as well as a troop leader from 1964-1974 for her daughter Jan, and a member of Friends of the Library in Cannon County as well in DeKalb County. She moved 20 times with her husband and daughter, Clyde and Jan, because his job took them many places across the United States. She was a graduate of DCHS Class of 1948 and salutatorian of her class. She graduated MTSU in 1961. She taught at Westbury Christian School in Houston, TX, Pea Ridge School (1948-1951), and College Street School (1952-1955).
Funeral Services will be held on Thursday, March 9 @ 11am at the Smithville Church of Christ with interment to follow in Thyatira Cemetery in Readyville. Visitation with the Thomas family will be held on Wednesday from 2pm-8pm at Love-Cantrell Funeral Home and on Thursday from 9am until the time of service at 11am at Smithville Church of Christ.
In addition to her parents, she was preceded in death by her husband, Clyde Thomas; 2 brothers, Roy Garland Page and Dennis Brown Page; and 2 sisters, Nellie Frances Page Hensley and Joyce Page Adams.
She leaves to cherish in her memory her daughter, Lola Jan Thomas of Smithville; 2 brothers, Glen (Mary Lynn) Page of Smithville and Bill Page, Sr. (Nancy) of Georgia; 2 sisters, Ruth Page Johns of Virginia and her husband Warren Johns of California, and Faye Page Sandosky of Smithville; brother-in-law, Dwain Adams of Winchester; and nieces and nephews, Brenda Page Rigney, Donald Wayne Page, Fran Page Herndon, LaNell Page Greene, Roy Gene Page, Carol Page Hendrixson, Frankie Hensley Foidl, Marilyn Page Amey, Judy Scott Kramer, Cheryl Adams Palmer, Jeffrey Dwain Adams, Pamela Page Anderson, Cynthia Page Vernon, Bill Page Jr., Brent Page, Dr. Michael Thomas, Gary Thomas, and Colette Thomas-Worm.
In lieu of flowers, her family has requested donations to be made to Justin Potter Library or the Baja Mission Fund at Smithville Church of Christ in memory of Ms. Bobbye.


Love Cantrell Funeral Home is in charge of funeral arrangements