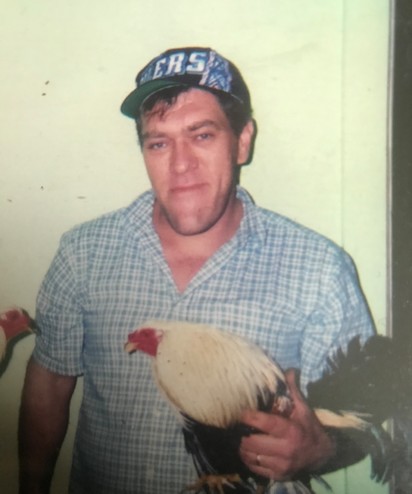 Alfred Dalton "Tut" Raines II passed away Wednesday, December 30, 2020 at St. Thomas Dekalb Hospital. He was born in Davidson Co.
Survivors include his wife of 21 years, Rhonda Raines of Auburntown; Children, Megan (Josh) Myers of Murfreesboro, Jason Holland of Readyville, Carri Gleason of Smyrna, & Phillip Miller of Mt. Juliet; Grandchildren, Isaac Rayne Myers, Sierra Holland, Austin Holland, Chandler Corlew, Stella Miller, & Cohen Miller; Siblings, Thad (Robin) Raines of Woodbury & Missy (Lee) Nichols of Woodbury; and Brother-in-law, Mickey Anderson of Auburntown. Three great grandchildren also survive.
He was preceded in death by his parents, Alfred "Dump" Raines & Teresa Eden Raines; Grandson, Jonathan Holland; Sister, Anne Anderson; and Brother, George Leonard Raines.
Tut was a machine operator at Ideal Clamp. He loved his roosters, knives, & his family.
Funeral services will be 2 PM Sunday, January 3, 2021 in the Chapel of Woodbury Funeral Home with Bro. Greg Mitchell officiating. Interment will immediately follow at Riverside Gardens Cemetery. Visitation with the family will be from 2 PM to 8 PM Saturday, January 2, 2021 at Woodbury Funeral Home.
In lieu of flowers, donations may be made to the American Heart Association in memory of Tut.