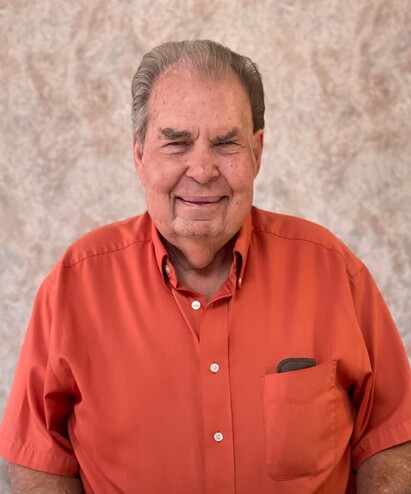 Windol Tate, 80, of Woodbury passed away peacefully Monday, September 11, 2023 at Alive Hospice of Murfreesboro. A native of Cannon Co., TN., the was the son of the late Malcolm and Loni Mai Bogle Tate.
He is survived by his wife of 56 years, Joann Jones Tate of Woodbury; daughter, Angela (David) Mullinax of Woodbury; granddaughter, Laney Mullinax of Woodbury; siblings, Jimmy (Brenda) Tate, Gayle (Karen) Tate, Jeanne (Mike) Melton all of Woodbury and Joel (Marilyn) Tate of Irving College and sisters-in-law, Kathryn Vandygrift and Hazel Jones. Several nieces and nephews also survive.
A member of the Baptist church, Windol retired from Standex International as a quality control manager. He and his wife, Joann, were the owners of Jennings Jewelers. After he retired, he worked at Woodbury Funeral Home for over 20 years.
Windol was an owner and had a love for TN Walking Horses. He attended The Celebration for over 50 years. He was an avid sports fan, enjoyed watching high school basketball and he played football for Woodbury Central. He was also known for his big smile, his hugs, going to car shows and his cooking abilities.
Funeral services will be 1:00 P.M. Thursday, September 14, 2023 in the Chapel of Woodbury Funeral Home with Bro. Dean Anderson and Bro. Greg Mitchell officiating. Interment will follow in Odom cemetery.
Pallbearers include David Mullinax, Spencer Benedict, Ricky Jones, James Stembridge, Adam Hayes, Cliff Wilson and Kenny Gilley. Honorary Pallbearers include Jackie Gannon, Tony Vandygrift, Greg Vandygrift, Mike Melton, Jim Jones, Stuart Williams, Harold Duggin and Harold Bogle.
Visitation with his family will be Wednesday, September 13, 2023 from 4:00 P.M. - 9:00 P.M.
In lieu of flowers donations can be made to the TN Walking Horse Trainers Association Scholarship Fund.
Woodbury Funeral Home, 615-563-2311. To leave condolences and memories for his family, please visit www.woodburyfuneralhome.net