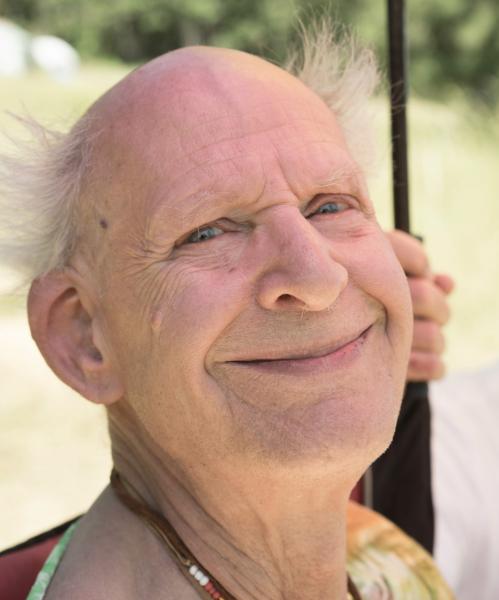 Byron, known as Be, was born March 12, 1929 in Delevan, New York and graduated from Alfred University in Alfred, New York. He moved to New York City and became a professional puppeteer with Bil Baird Marionette Theater. Be traveled the country with the Bairds until 1974. He performed at the 1964/65 New York World's Fair, was on a Muppet TV Christmas special, and had fabulous encounters with Judy Garland, Margaret Hamilton, and a young Barbra Streisand.
In 1974 Be moved from NYC to Virginia Beach. In 1998 he relocated to Middle Tennessee to be near his faerie community. At 86 Be toured Europe, a life-long goal: returning to the US in high style on the Queen Mary II ocean liner. At 89 Be was still driving himself across the US to visit family and friends. He provided wisdom and wit to all who met him.
After his 90th birthday celebration, Be was recorded saying "Once you believe in yourself and you see your value, that you have worth, that you belong here, once you have gotten in touch with that within, the sky is the limit - anything is possible. Whatever you dream is bound to happen! Thoughts are things, and what we think creates what we have around us."
On October 13, 2019, Be joined his family, friends, and elders who have passed before him.
From the Faure Requiem played at Be's memorial service at his request: "May the angels lead you into paradise ... may you have eternal rest."