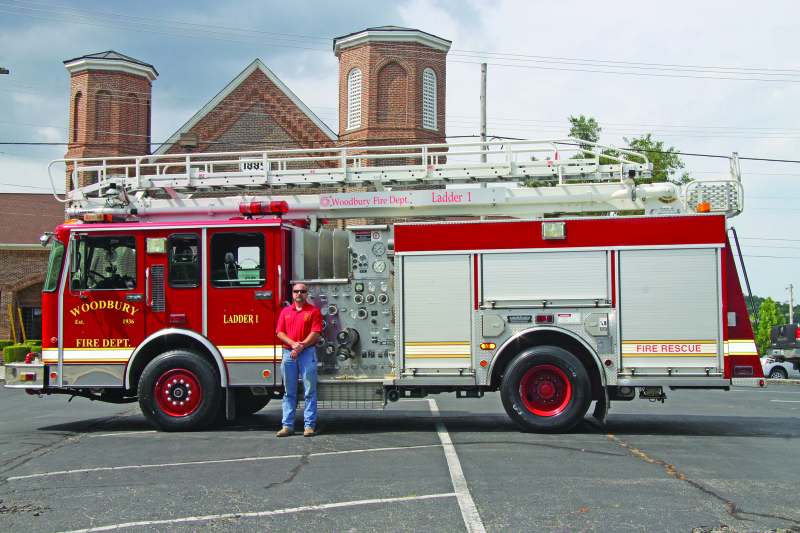 Woodbury Fire Dept recently received the first ladder truck in the history of the town.

It is a 1997 Salsbury Spartan Gladiator 50 foot ladder truck. It was purchased from the City of Clarksville, said Chief Joseph Loftus.

"This piece of equipment will allow better fire protection services for the community and the business district and was recommended by the ISO because of some of the taller structures located in the city," Loftus said.

"In the past if ladder trucks were needed for a fire, we have to call neighboring counties to provide them to us and it takes 20-45 minutes for them to get into the city to the scene," the chief said. "Now we can use this equipment to shorten the time frame on getting water on top of the fire while the other ladder trucks come to assist us."

The official designation for this truck is "Ladder 1" but it is more than just a tall ladder or high water device. It will be used as a "Quint" (termed by the National Fire Service). A "Quint" is a multiple machine wrapped into one. It can be used as an engine/pumper, a ladder, or a high or low angle rescue truck. It will perform a multitude of functions.

"We are very appreciative to receive this piece of equipment to help our fire suppression needs. We want to thank the Mayor and City Council and also the community for supporting us and allowing us to serve the community," Loftus said.