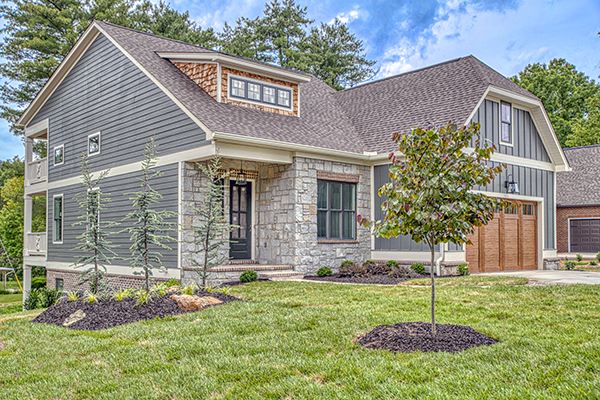 The Upper Cumberland Parade of Homes will be August 17 and 18 in Cookeville. Presented by the Home Builders Association of the Upper Cumberland, the tour will include new and remodeled houses that feature a variety of design styles and innovative building products.
The Upper Cumberland is a great place to live, and the Parade of Homes showcases the exceptional quality and fine craftsmanship available here. Instead of merely browsing through design magazines and watching HGTV, you can stroll through impressive homes in real neighborhoods and talk directly to builders and product suppliers. You will see examples of quartz countertops, outdoor fireplaces, current paint colors, unique lighting, and other trends.
The Parade of Homes is a unique opportunity to see, touch and learn. Although we all enjoy online shopping, there is no substitute for seeing actual products and talking to professionals. Whether you plan to build your dream home or want to upgrade your current residence, you'll find plenty of inspiration, regardless of your budget.
The event will be Saturday, August 17 from 10 AM - 5 PM and Sunday, August 18 from 12-5 PM. Tickets for the Parade will be available for $10 at any of the seven houses. Advance tickets are available for only $7.50 and can be purchased from August 5-16 at HomeCORR (Broad Street in Cookeville), Wilson Bank (Jefferson Ave in Cookeville), or any First National Bank. With your advance ticket, you will receive a map with directions to the 7 houses.
For more information, visit www.uchba.com.
Builders and remodelers featured in the Parade of Homes are:
AEI -- Peter Metts and Lauren Metts.
BJP Legacy Construction -- Ray & Roslyn Wear.
Capital Communities -- Donnie Suits.
HD Homes -- Seth Hudson and Matt Davidson.
KMJ Properties -- Kelly Coleman and Michael Petty.
Putnam Contracting Services -- Chad Gilbert and Martin Ing.
Watermill Construction -- Larry Suggs.