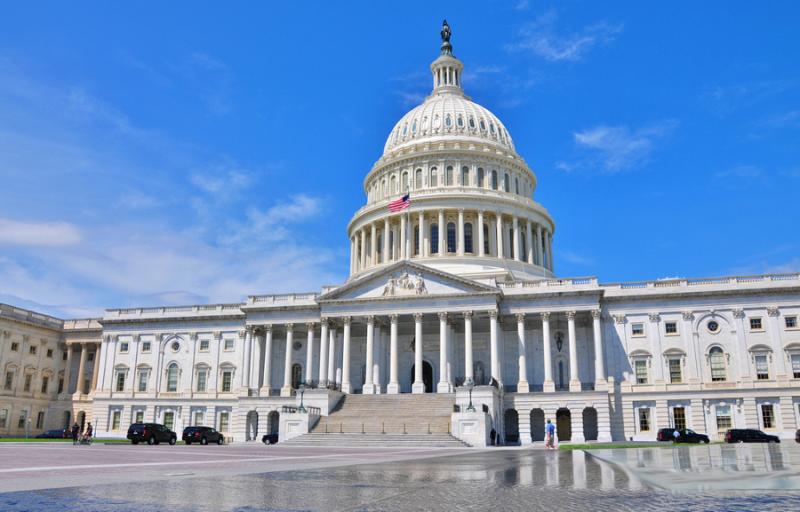 "We live in a noisy world. Too often we cannot hear or do not listen to the quietest voices - the voices of vulnerable children in our community who have been victims child abuse and child sexual abuse," said Child Advocacy Center director Sharon De Boer. "July 14 is the #PowerToTheKids Day of Advocacy. Child abuse victims need us as to amplify their voices--to advocate for their voices to resonate from forensic interview rooms, to court rooms, to the United States Congress."
What is the Victims of Crime Act?
The Victims of Crime Act (VOCA) was created in 1984 by the Reagan Administration to provide critically needed services to crime victims. VOCA funds programs that serve crime victims across Tennessee and the nation, including child advocacy centers, domestic violence programs, rape crisis centers, and the District Attorney's Office Victim Witness Programs.
What is the Child Advocacy Center?
The Child Advocacy Center is a 501c3 non-profit agency that works as a team with the Department of Children's Services, law enforcement, and the District Attorney's Office to respond to child abuse cases, protect children, investigate the crime, aggressively prosecute offenders, and help children and families heal from the trauma of the abuse.
Why does the Child Advocacy Center Need VOCA Funding?
The work that Child Advocacy Centers do is very specialized. In Rutherford and Cannon Counties, there are only 6 employees paid for with VOCA funding that provide legally defensible forensic interviews of child victims, crisis intervention counseling, help children heal from the trauma of the abuse, and help families rebuild their shattered lives. VOCA funding has been used to assist 11% of the population of both counties. The Child Advocacy Center has received funding from the VOCA grant for 21 years. When the CAC opened in 2000, VOCA funded 100% of the program budget and it currently funds 40% of the budget. The CAC would not exist without VOCA funding. That is why it is so critical that this funding does not shrink or go away.
National Children's Alliance Request
The National Children's Alliance and local Child Advocacy Centers are asking everyone to help ensure Congress meets the needs of our kids. Anyone who can spare a few minutes of their time on July 14 can help. Choose from any of the three easy steps--or do all three!
Call or email U.S. Senators Marsha Blackburn and Bill Hagerty and ask them to co-sponsor Senate Bill 611, the VOCA Fix and request that they ask Senate leaders to bring bill to the floor for a vote. The VOCA fund is currently losing funding and this bill will correct the problem. Senate Bill 611 is currently in the Senate Judiciary Committee and Senator Blackburn serves on the committee. Blackburn is critical to the passing of the bill.
Invite your network--everyone you know--to participate in #PowerToTheKids Day of Advocacy. If you know someone who has a built-in audience, ask them to share our call to action, too. Let's impress the Senate with the size of the community speaking up for kids and remind them: Kids need our help now!
Post on Social Media! Post on Facebook or Instagram and ask family and friends to contact Blackburn and Hagerty about Senate Bill 611, the VOCA Fix.



"We are stronger together," concluded De Boer. For more information contact the Child Advocacy Center at (615) 867-9000 or visit the National Children's Alliance website at https://www.nationalchildrensalliance.org/powertothekids/



Senator Marsha Blackburn

Email: https://www.blackburn.senate.gov/email-me

Washington, DC: (202) 224-3344

Nashville: (629) 800-6600



Senator Bill Hagerty

Email: https://www.hagerty.senate.gov/

Washington: (202) 224-4944

Nashville: (615) 736-5129
##
United States Capital - Washington, DC