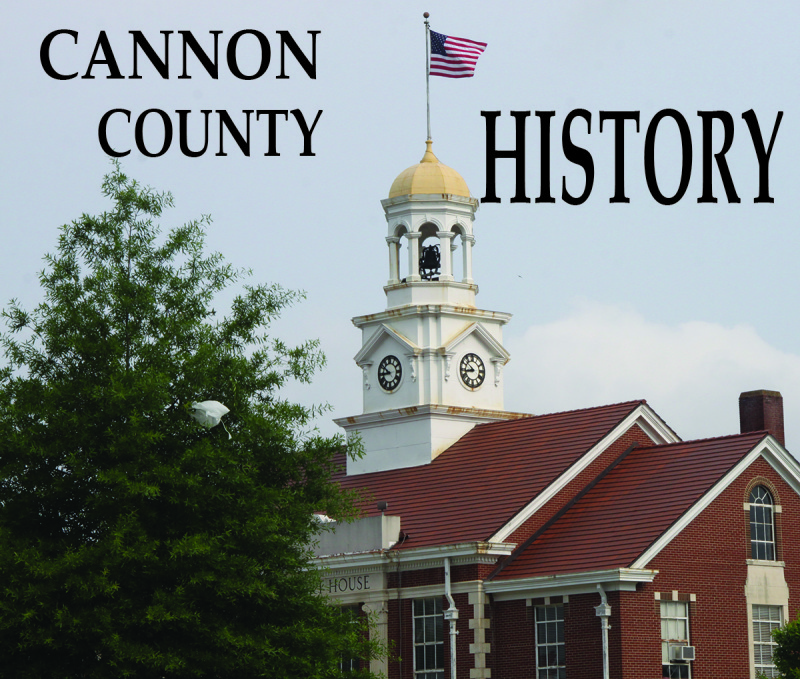 By ROBERT D. BUSH
County Historian
The young 'Polk' Sagely had no idea what lay ahead as he rode alongside his brothers, Reuben and John, as well as others in their group that hot dry autumn of 1862.

They caught up with Bragg's army at Bardstown Kentucky. Still just a teenage boy Polk Sagely would see plenty of action at future battles of Perryville, Stone's River, Chickamauga, Missionary Ridge and 'the drive on Atlanta' where Sagely himself was thrown into the thick of a battle he said occurred at a place called 'Buckhead' Church.

The war years were difficult times for people struggling to survive under adverse conditions the Civil War created - for the people that lived along the Brawley Fork during wartime, just surviving was indeed precarious. Many times the children, the lame, and women folk had to work the fields. Many fields and pasture lands lay fallow along this upper Brawley Fork - there were not many 'able-bodied' men around. Few draft animals were available to "tend" a crop. This made food scarce. Livestock was almost non-existent.

A once very prosperous farming community was now seeing desperate times. Families would hide what food they had in caves, woodpiles and even under the 'floorboards' of their homes. The 'well-to- do' locked and stood guard over their smokehouses. When families came together and prayed at the supper table ... give us this day our daily bread ... it more likely meant, "give us this day a square meal,"

These young Confederate recruits including the Sagely boys heard shots fired for the first time around Munford, Kentucky. Polk's cavalry regiment was under the command of Colonel Baxter Smith. They skirmished in and around the Louisville area. Reb soldiers this far north put fear in the hearts of the locals there. Talk was the rebels intended to cross the Ohio River and attack Cincinnati.

Polk was assigned to Wharton's brigade and skirmished along the flanks during the battle took place at Perryville, Kentucky. After that, Sagely's regiment had been sent back to Tennessee just before the battle of Stone's River near Murfreesboro. It was about this time that John Sagely, Polk's older brother, was captured again by Union patrols. This time he would be sent to a prison camp in Sandusky, Ohio. They would not go easy on John, being caught a second time. He was captured near a place called Auburn, Tennessee.

Unsure about what had happened to his brother John, 'Polk' moved on with the Confederate army to Chattanooga, Tennessee. According to John Sagely's Civil War record, he was mustered out at the end of the war with a bad condition of dysentery. He later died. He had been in a Richmond, Virginia hospital. He never returned home.
After the Battle of Stone's River this same Confederate army retreated to Tullahoma. By late spring of 1863 - except for numerous skirmishes, the Union army at Murfreesboro had been relatively quiet through the winter months. During June of 1863 the Federals made an all-out push to capture thE Confederate army headquartered at Tullahoma. It was also in the month of June that Polk Sagely was reported as missing on a duty roster. He probably went home to visit his family in the Dug Hollow just before the Federals had launched their attack.
Polk Sagely was interviewed by the 'Manchester Times' in 1936. The same year Sterling Brown's history of Woodbury and Cannon county was published. In that interview Sagely commented on certain aspects of the war, some of the battles and campaigns he was involved in, including one particular battle that took place at a salt works as far away as southwestern Virginia.
Sagely was assigned to General Wheeler's staff after the retreat from Missionary Ridge near Chattanooga, Tennessee. Wheeler was given command of all cavalry units under the army of Tennessee. According to Sagely it was under General Wheeler that he was assigned 'courier duties as he stated in that article he was assigned to "fightin' Joe Wheeler's Staff for about a year and a half after leaving Missionary Ridge," near Chattanooga, Tennessee. Courier's could have many different jobs assigned to them. They mostly distributed letters, dispatches and directives to officers and foot soldiers in the field - they sometimes scouted.

Couriers sometimes got stuck with the nickname 'yeller dogs' by the walking foot solders, they were always lounging around the General's headquarters - like an old 'yeller dog'. Yeller dogs were lazy as told by the foot soldiers, 'not having to carrying a heavy musket or backpack.' They'd yell from the ranks when a courier rode by. "Spell me a bit yeller dog" - "carry my musket and backpack."
Couriers were appreciated the most during the heat of battle as they darted in and around enemy lines. Some believed that was how Sagely got his nickname, since he was slim and light of frame, 'riding low in the saddle', poking around enemy lines - not being easily detected. ( continued)