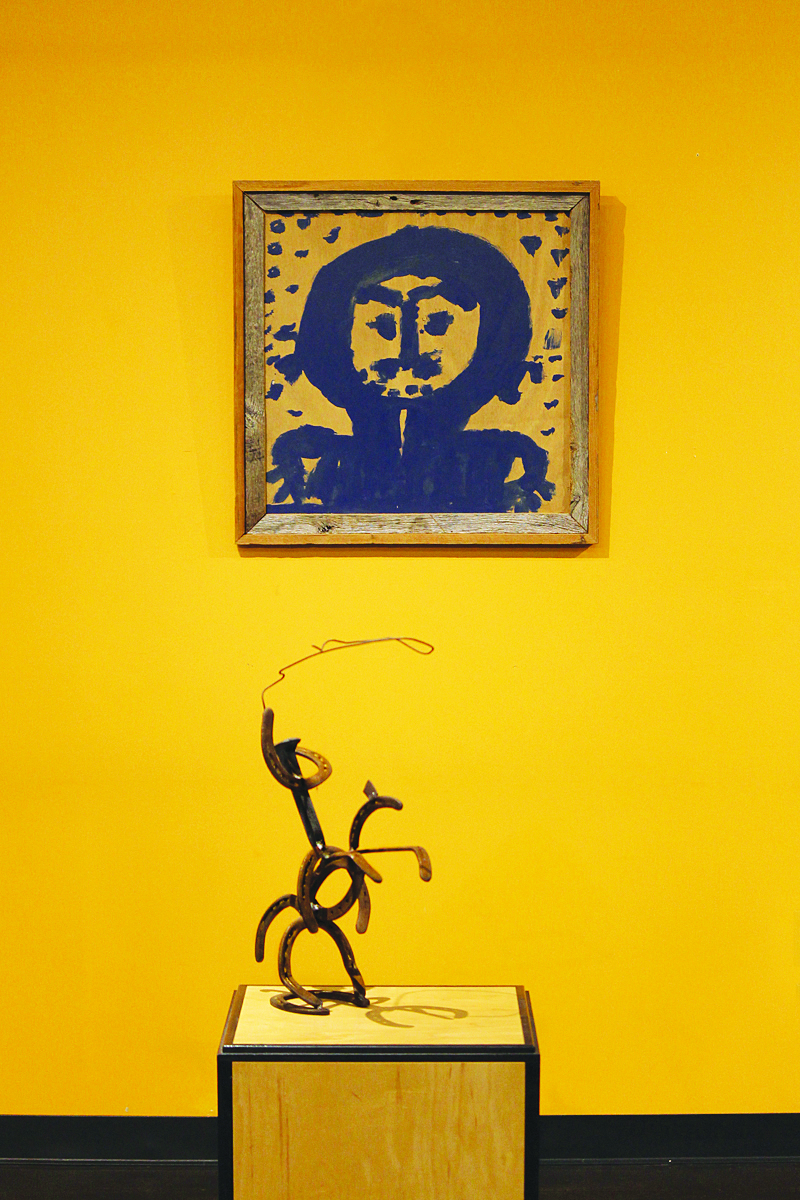 The Arts Center of Cannon County presents "Southern Self-Taught Artists," selections from the Caldwell Collection. The show opens with a reception at 6:30 p.m. Thursday, March 18.
Curated by Middle Tennessee State University art history major Anderson Dodd under supervision of Dr. Laura Cochrane, the exhibition will include highlights, as well as, rarely seen pieces of the Caldwell Collection.
This exhibition of the Caldwell Collection of Self-Taught Art is an engaging and rich experience meant to bridge the gap between audience and art. "Self-Taught Art can often be confusing to viewers," says Cyrus Anderson Dodd, curator of the exhibition. "We have tried to create a museum experience that will hopefully bring a new sense of appreciation for the art and the collection."
The show features pieces by many internationally recognized Southeastern artists including works by Mose Tolliver, Jimmie Lee Sudduth, Sulton Rogers, Bessie Harvey, and Helen LaFrance. Included in the exhibition are works by famed Beach Grove Artist Homer Green whose delightful sculptures are a centerpiece of the exhibit.
Also featured are several improvements to the collection: more informative labels and a new eco-friendly LED lighting system. Also new are Kids Cards which will be available on the Arts Center's website; these new interactive printable activity sheets are tools to help parents and children learn about and experience art together.
The exhibit will open on March 18, 2016 with a reception starting at 6:30 pm in Cannon Hall.
Related Programming
A sister exhibition entitled No Church in the Wild will open on March 28, 2016 at MTSU's Todd Hall. The show will focus on how artists in the Caldwell Collection referenced both pop culture and art history. Reception will be on March 28, 2016 at 5:30 pm at Todd Hall.