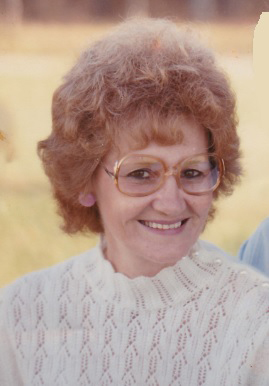 Ms. Pauline P. Neal, 77, of McMinnville passed away on November 15, 2016 after an extended illness. She was born on January 29, 1939 in Warren County. She was preceded in death by her father, James Clarence Prater and a sister, Virginia Ruth Blair.
She is survived by her mother, Mary Jane Ferrell Prater of McMinnville; son, Terry (Linda) Neal of Murfreesboro; brother, Melvin (June) Prater of McMinnville; sister, Wilma Ware of Rock Island; grandson, Matthew (Adrienne) Neal; great grandchildren, Madison Grace Neal, Ethan James Neal, Conner Reeves, Lucas Gonzales and Camden Bryce Neal; as well as several nieces, nephews and cousins.
Ms. Neal was a long-time member of the Bethel Hill Baptist Church in Centertown. She enjoyed being outside, crocheting, and making crafts. Many people knew her as a good cook. She worked for many years at Dinty Moore Restaurant and Morrison Market. Ms. Neal was an independent lady who knew what she wanted. When her mind was made up, no one could change it. She was a loving mother, grandmother and great grandmother.
Visitation will be held at Smith Funeral Home on Wednesday, November 16, 2016 from 4-8 pm. Funeral services will be Thursday, November 17, 2016 at 1 pm in the Smith Funeral Home chapel. Interment will be in the Centertown Cemetery. In lieu of flowers the family requests donations to Centertown Cemetery in her memory. Share memories and condolences with the family at www.smithfuneralhomewoodbury.net Smith Funeral Home, 615-563-5337