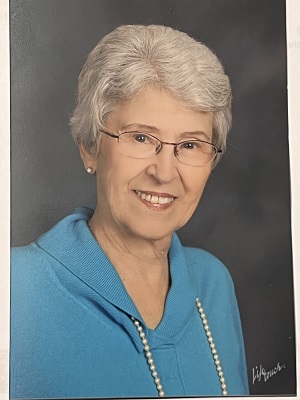 Mary (Pewitt) White, 94, of Woodbury, TN, passed away on Sunday, January 15, 2023, at Alive Hospice in Murfreesboro, surrounded by her loving family.
Mary (Lou) was born on August 1, 1928 in Williamson County, TN to the late Gentry and Anne Pewitt. Her husband, James (Jimmy) White, preceded her in death on November 4, 2003. They were married for 57 years. She was a proud member of Woodbury First United Methodist Church.
After graduation from Central High School in Nashville, she went to work for Braid Electric. Later, she co-owned (with her mother) several Jack & Jill kindergartens during the 1960's. She also worked for KEMBA Credit Union and Outreach Federal Credit Union. After retiring, Mary and Jimmy loved to travel, taking trips to places like Hawaii, Europe, and Brazil. Although she had quite the resume, her favorite job was being married to Jimmy and raising a family.
She is survived by her two daughters, Linda (Randy) Greenwood and Sandra (Jim) Hill. Two grandchildren Shauna (Nestor) Irizarry and Stefanie (Robert) Kritzler. She also has six great grandchildren.
Interment at Woodlawn Memorial Park Cemetery, 660 Thompson Lane, Nashville, TN. The service was officiated by Pastor David Lilley of Woodbury FUMC.
In lieu of flowers, memorials can be made to Woodbury First United Methodist Church.