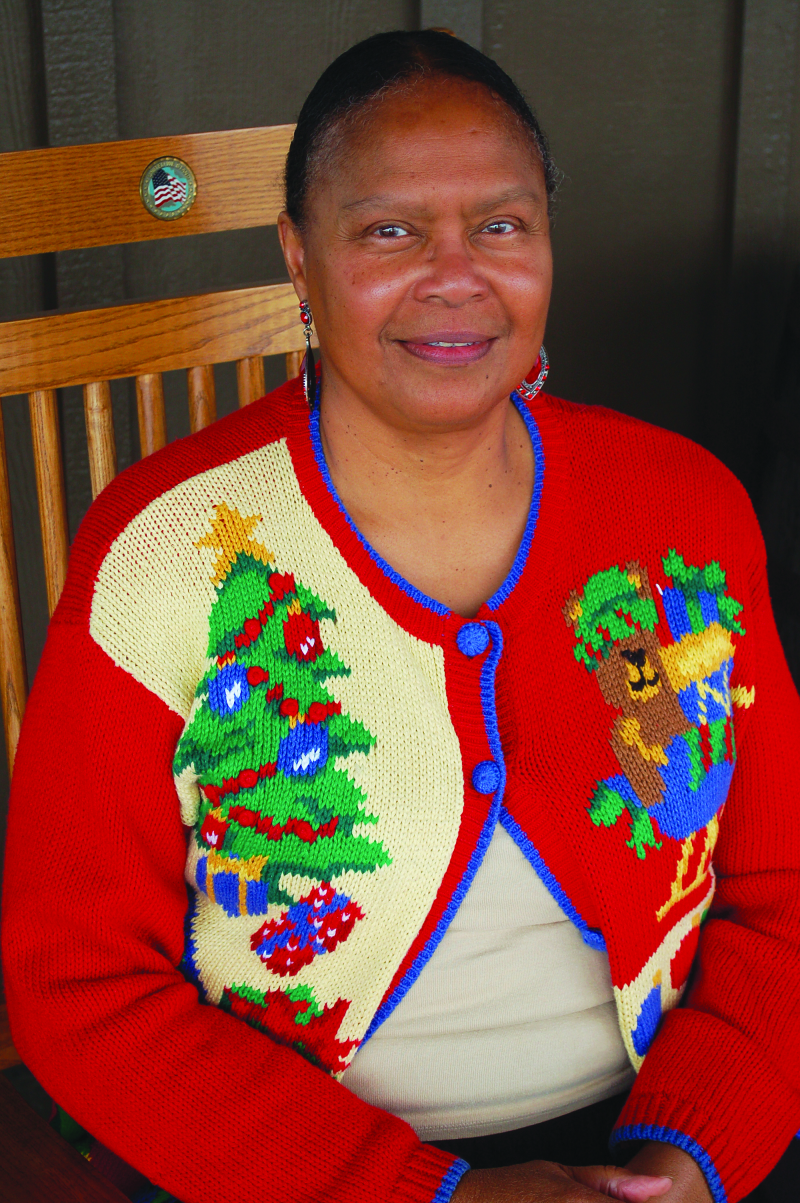 DAN WHITTLE
Courier Correspondent
America has the most beautiful story to tell in world history, says historian Barbara Marthal.

"But, we're afraid to embrace our history in today's 'politically correct' society," noted Marthal, Fisk University graduate, retired Tennessee sociology educator, author, storyteller and War-Between-The-States re-enactor.
In today's "politically correct" society, Americans are hesitant to first study history, and second to relate to history that is the most unique and progressive in mankind's history, she explained.
"We're afraid of being labeled a racist or labeled some other way by politically correct folks," she opined. "I advocate the study of American history it's some of the most beautiful and inspiring history in mankind's history, including Southern history."
For example, she favors keeping the Confederate General Nathan Bedford Forrest name on the ROTC Building at Middle Tennessee State University.
Does it surprise you she's a black American historian who has spoken at the Rutherford County Historical Society?
"My husband and I have attended public meetings in the past, encouraging leaving history in place over at MTSU," she confirmed. "We can't change history ... shouldn't want to change our nation's great history ... our nation is one of the greatest social experiments in world history."
"But MTSU will never teach true Southern history," added her husband Bill Harris, an active member of Sons of Confederate Veterans, and a frequent re-enactor.
Being a recognized Volunteer State historian with a specialty in War- Between-the-States heritage is not an unusual position.
However, being a historian with deep Southern Antebellum roots with "slavery" in her ancestral background retired educator Marthal surprises some folks.
"It's true that prior to the war Gen. Forrest was a slave trader and owned slaves, he more than made up for that in post-war years as a businessman in Memphis," Marthal noted. "War is war and a soldier is bound to carry-out wartime duties."
Why does she support Forrest's stature in history?
"In 1875 Forrest was invited to speak in Memphis at a meeting of the Independent Order of Pole Bearers, a forerunner of today's NAACP," she clarified. "In his speech he referred to the black Southern soldiers, some of whom were his former slaves, who served in his command. And some of his black cavalry soldiers were there that day.
"When Gen. Forrest's cavalry surrendered in May 1865, 65 African Americans were on his muster role, including eight in his personal escort," Marthal added. "These African Americans were his handpicked elite inner circle."
Rutherford County Historian (author) Gregory Tucker credits Gen. Forrest with these words regarding black Confederate soldiers at the close of his historic post-war speech close of his historic post-war speech in Memphis: "Finer Confederates never fought."

Marthal has been "telling her stories" professionally since the 1980s, as an active member of the Tennessee Society Order of Confederate Rose and Confederate Belles of Tennessee.
"My husband Bill and I enjoy reenactments and sharing the history of our ancestors," she confirmed.
She stated an opinion that modern-day Americans, black and white, are hesitant to study history.
"And MTSU has never taught accurate history of our nation's War Between the States," she added. "There needs to be history taught there about Nathan Bedford Forrest and let history stand on its own proud merits. Although he was pre-war slave trader, many African Americans of his time were faithful to him.
"Yes, he's controversial," she said. "They (Forrest and Southern African Americans) fought for the principles they believed in and should be respected."
She and her husband shared details about Forrest staging a raid on Murfreesboro to rescue lives of Cannon County men scheduled for execution at the Rutherford County Courthouse during the Civil War.
"And now, we're living in a dangerous time, as a nation, at a time we should not be divided," the historian continued. "We need the total perspective of Southern history taught ... it's our national history.
"We're currently being told there's nothing good and positive in our nation's history," she added. "African Americans are hesitant to study history ... white Americans are also hesitant ... both are afraid of being branded racists.
"Nathan Bedford Forrest, who was born at nearby Chapel Hill, was one of the greatest wartime tactical strategists in our nation's military history," she confirmed. "Forrest's raid on Murfreesboro displayed his genius, and he had no military training ... came to the war with only a sixth grade education ... entered the war as a private ... rose to the rank of lieutenant general."