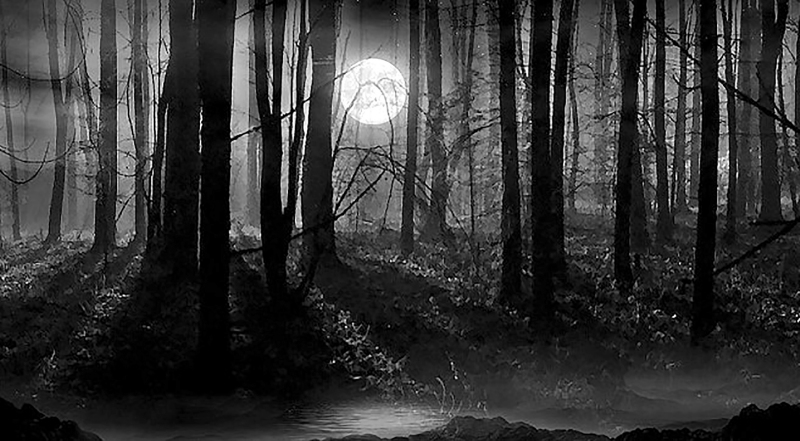 MIKE WEST
Courier Editor

Is Short Mountain, or perhaps the old-fashioned distillery located there, haunted or not?
Folks are divided on the issue, but visitors can get their own answers at the Short Mountain Haunted Woods.
The Short Mountain Fire Department will be manning the Haunted Woods, for $7, you can walk an actually certified haunted location in the woods at night with added theatrical ghouls that will be sure to get your blood pumping.
The Short Mountain Volunteer Fire Department, The Cannon County Rescue Squad, Short Mountain Distillery and Stillhouse Restaurant are teaming up to throw one of the scariest and fun-filled Octobers the mountain has ever seen, said Ben Kaufman, marketing director, Short Mountain Distillery.
The very talented folk band, The Mamadrones, will be performing the 16th and 17th at 6 p.m. to kick off the haunting. Stillhouse Restaurant will be serving a Harvest Buffet every night of the event, Kaufman said.
The whole month culminates on Oct. 31st with a free, ADULT, 18+, Halloween Costume Dance Party hosted and DJed by drummer Jared Champion from the popular band, Cage The Elephant. Donations of pet food will be accepted Halloween Night to support The Cannon County Community For Animals.
The Haunted Woods is an all-ages experience.
Ben Kaufman's brother, Billy, is distillery president. Billy said in the past he's never seen any evidence of ghosts at the distillery, but he does enjoy a good story.
"Moonshiners were always making up stories to keep people away," Billy Kaufman said. "We've heard stories about witches, ghosts and spirits, creatures with glowing red eyes, the Manson clan and even Bigfoot sightings on Short Mountain."
Some of the stories involve the death of Cooper Melton, a famous moonshiner who once lived on the property that's now home to the distillery.
"We have been to the distillery four times. We have captured photos and orbs in motion. The first time we were there we caught a light anomaly in the woods near the spring," said Mark Walsh, co-founder of the group, Rutherford County Paranormal Investigations.
Walsh and his group conducted investigations in 2014.
The spring in question is now known as Cooper Cave Spring and pays homage to Cooper Melton. During the 1920's Prohibition, it is said that Al Capone supplied his speakeasies with Melton's moonshine made from the same spring that's used today by Short Mountain Distillery.
Walsh suspects the spring is haunted by the ghosts of Melton and/or Felicia Patterson, who were killed by Felicia's husband "Big John" Patterson in 1932.
Patterson's trial in the winter of 1933 drew overflow crowds to the Cannon County Courthouse.
The defendant was moved to tears by the testimony of his own children who witnessed the double homicide with his 9-year-old daughter telling the tragic story.