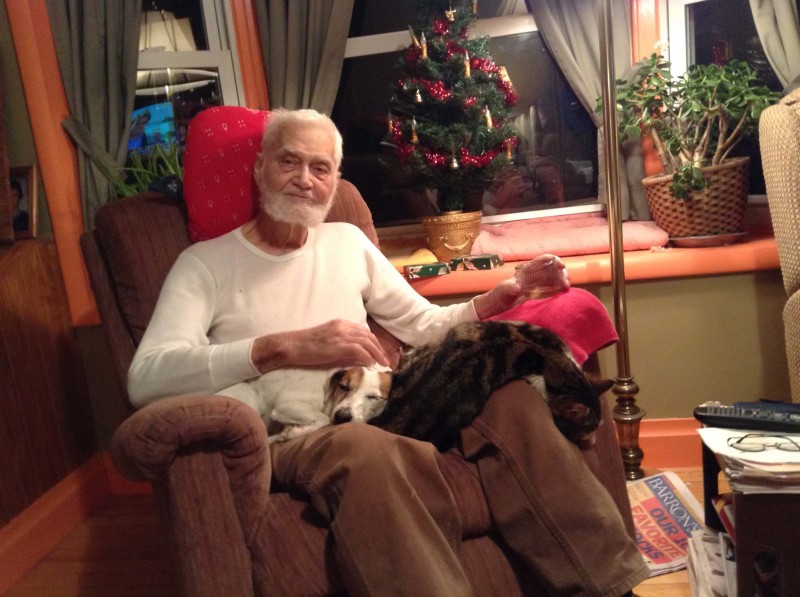 Forest J. Shollenberger,Jr. Age 86 passed away at his home in Woodbury on Thursday, January 5, 2017 surrounded by his family. Funeral services will be 2 pm Sunday in the Chapel of Woodbury Funeral Home with Bro. Richard Williams officiating. Interment will follow in the Sycamore Cemetery. Sons will serve as pallbearers. Visitation with the family will be from 2 pm until 8 pm Saturday, January 07, 2016. Vsitation also Friday, from 5 to 8 pm.
He was born on July 16, 1930 to the late Forest and Gladys Shollenberger both of Alliance, Ohio. He was preceded in death by his beloved sister, Georgia Vogel, Mountain View, Arkansas.
Forest was a Graduate of Mt. Union College in Alliance, Ohio with a BBS, and graduated with a MSci from Ohio State.
He is survived by his devoted and loving wife of 25 years, Joyce J. Shollenberger, Woodbury and Daughters Susan (Russ) Mayer, Alliance, OH, Amy Ladehoff (Patrick), Venice, FL, Sara Shollenberger, Naples, FL, Step Children & Extended Family, Jean Kosirog, AZ, Rex (Michelle) Martin, Murfreesboro TN, Rhonda Martin, Woodbury, TN, Nancy (Harvey) Moon, Augusta GA, Keith (Michelle) Beck, Buford, GA Gina (James) Kendrick, Gainesville GA, Stacey (Terry) Watson, Gainesville, GA, Brian Martin, Okinawa, Japan, Phillip Beck, Smithville, TN, Mike (Amie) Moon, Gainesville, GA, Aaron Moon, Woodbury, Cedron (Diana) Moon, Smithville, TN. 22 Grandchildren, 12 Great Grandchildren, several special nieces and nephews along with a Special Family Friend, Barbara Simmons, Woodbury.
Forest was a Proud Veteran of the US Army and retired from Sales in the Poultry Chemical Field. He and his wife, Joyce attend Sycamore Baptist Church in Woodbury. He was an avid Outdoorsman & Hunter loved to Farm and ride his Horses. He generously supported Sycamore Baptish Church, Boys Scouts of American, National Rifle Association, Republican Party and numerous other organizations.
Woodbury Funeral Home, 615-563-2311 or to leave condolences for the family please visit www.woodburyfuneralhome.net