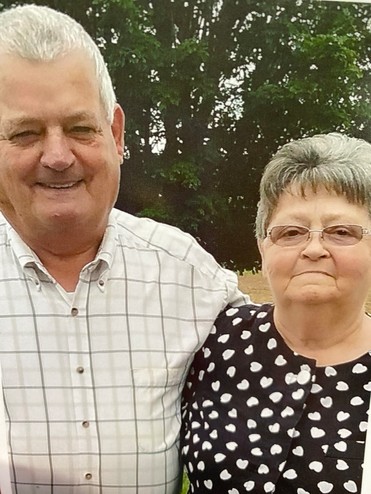 Don Ray Bailey, 76, passed away Saturday, February 6, 2021 at this home in Woodbury. He was a native of Cannon Co.
He is survived by his wife of 58 years, Faye Gunter Bailey of Woodbury; sons, Donnie Bailey (Rita Ray) of McMinnville and Ronnie (Denna) Bailey of Woodbury; grandchildren, Kendra Bailey, Ashley (Shane) Anderson, Will (Brooke) Bailey, Natalie (Jason) Sanders and Natasha (Blake) Parker; great grandchildren, Laiken and Raiden Breeding, Keilah Floyd, Kailey, Emma, Kadence and Jordon Muncey, Harper Bailey, Kurstin Warrick, Karoline Sanders and Wyatt Coffman; brother, Freddy Belcher; sister-in-laws, Elaine Judkins, Laura Mae Pelham, Barbara Bailey and Debbie Chavez and brother-in-law, Higgins Gunter.
He was preceded in death by his parents, Willard "Bill" and Nettie Merriman Bailey, grandson, Donald Bailey, brothers, T.J. and Hugh Bob Bailey and 3 sisters, Loreta Bailey, Shirley Logan and Layuna Goin.
A member of the Mt. Aarat Church of Christ, he worked most of his life in construction but also was a truck driver. Most of all, he enjoyed farming more than anything and tending to his cattle. Funeral services will be 12:00 noon Thursday, February 11, 2021 in the Chapel of Woodbury Funeral Home with Bro. Bobby Hale officiating. Visitation with his family will be from 4 pm until 8 pm Wednesday, February 10, 2021. Woodbury Funeral Home, 615-563-2311 or to leave condolences for her family, please visit www.woodburyfuneralhome.net