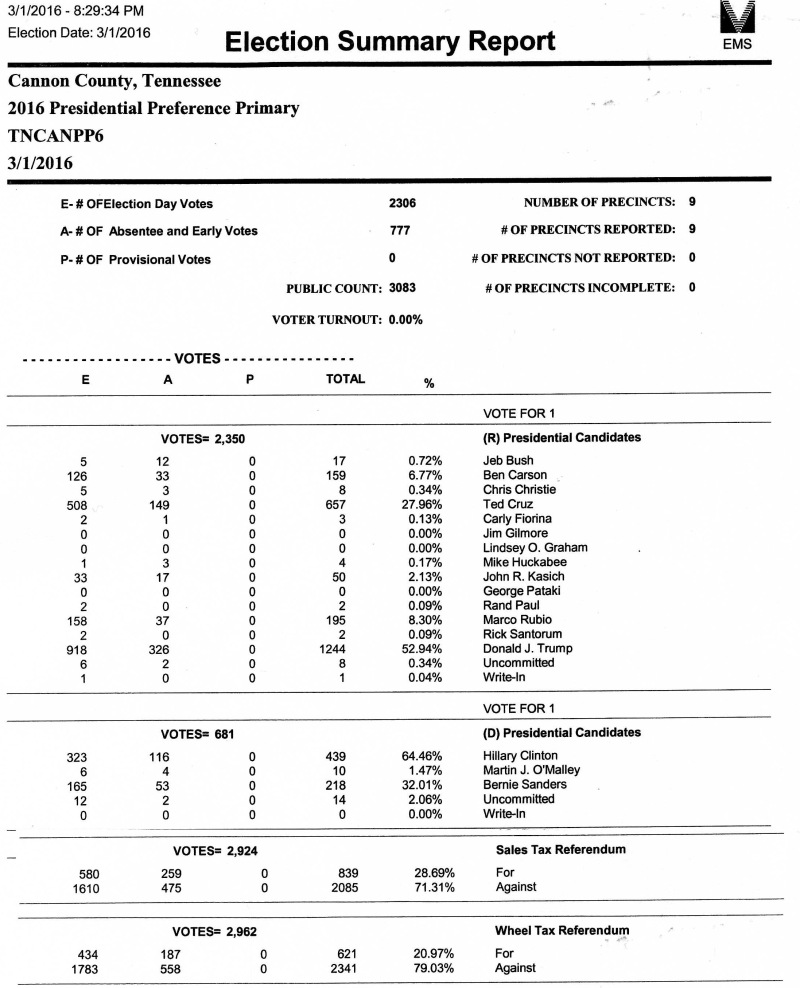 Cannon County winners in the 2016 Presidential Preference Primary were Donald Trump with 52.94 percent of Republican voters and Hillary Clinton with 64.46 percent of the Democratic voters.
Placing second in the GOP race was Ted Cruz with 27.96 percent. Marco Rubio was a distant third with 8.30 percent.
Clinton outdistanced Bernie Sanders, who received 32.01 percent.
In the local races, the Sales Tax Referendum recorded 71.31 percent against and 28.69 percent for.
The Wheel Tax Referendum was soundly defeated with 79.03 percent against and 20.97 percent for.