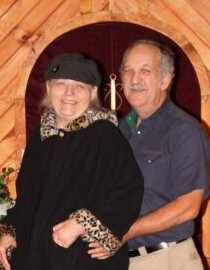 Carol Elaine Brock Makatura, 71, of Woodbury passed away Saturday, July 10, 2021 at NHC of McMinnville. A native of Gainesville, FL., she was the daughter of the late Ervin Edwin Brock and Willie Jean White Brock.
Ms. Makatura is survived by her children, Michele (Allen) Peyton of Lascassas and Andrew "Drew" Jr., (Frances) Makatura of Woodbury; grandchildren, Danyl Peyton, Sedona Peyton and A.C. Makatura; siblings, Wayne (Flora) Brock of FL. and Tammy (Keith) Clay of TN. Also surviving is her uncle, Jim White of Fanning Springs, FL.
In addition to her parents, she was preceded in death by her husband, Andrew F. Makatura.
A child of God, she was a loving wife, mother and grandmother. She was a homemaker, enjoyed reading especially her bible, crocheting and spending time with her grandchildren.
Graveside services will be 2 pm Thursday, July 15, 2021 at the Makatura Family Cemetery. Visitation with the family will be from 3 pm - 6 pm Wednesday, July 14, 2021 at Woodbury Funeral Home.
In lieu of flowers, donations may be made to Woodbury Funeral Home to help with expenses.
Woodbury Funeral Home, 615-563-2311 or to leave memories and condolences for her family, please visit www.woodburyfuneralhome.net