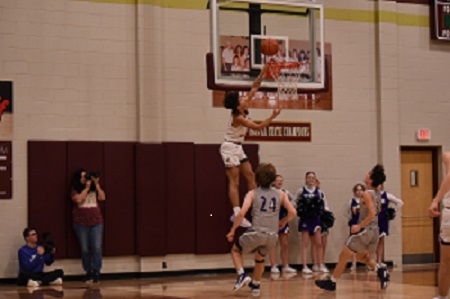 Big week of basketball for the Cannon County ball teams.

A 10-0 start by Moore County was the difference in the outcome Monday night in Lynchburg as the Lionettes fell 50-40. The Lions also had their four game winning streak snapped as Moore County finished a eight point comeback late to win 44-43 over Cannon County.

Tonight the Lions and Lionettes will be at home for the first of two consecutive at Robert A. Harris
Community Vikings and Viqueens will visit.
The Viqueens have put together a three game winning streak since their last loss to Cannon back on January 10th.
The Vikings got their first win of the season beating Cornersville a week after losing to the Lions in Unionville 61-52
Tipoff for tonight's games will be at 6:00. Live videostream of the games will be on Hometown Showcase on You Tube.

The Cannon County Middle School Lions basketball team will also be in action tonight as they open play in the semi-finals of the James C. Haile State Invitational tournament at Middle Tennessee Christian School in Murfreesboro. They will play the Whitthorne Middle School Tigers who beat Watertown last week to reach the semi-final round. Tip-off is at 7p.