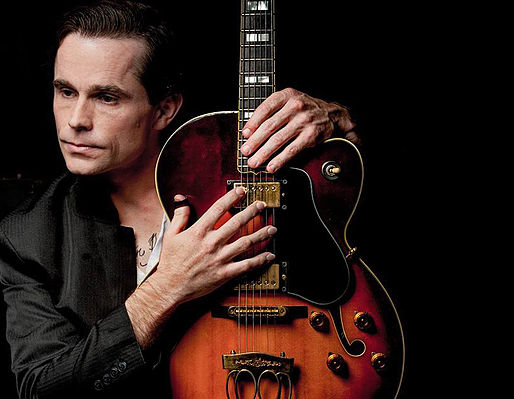 Jonathan Brown is a guitarist/composer/teacher from Nashville TN. He has played on the world famous Grand Ole Opry and been an active member of the Chet Atkins Appreciation Society. Hearing the guitar styles of Chet Atkins at an early age, he was eager to learn the fingerstyle guitar technique. Jonathan has taken the fingerstyle technique and transformed it into his own style of playing that shows a wide variety of influence ranging from jazz to classical.

"Jonathan is a refreshing fingerstyle guitarist who I really enjoy listening to. His playing is fluid and effortless with a great sense of swing and groove. Undeniably a great talent" -Brent Mason

"Jonathan is an old musical soul in a young person, with the depth of his guitar mentors, the discipline to master the guitar in a rare way, and a young spirit." -Muriel Anderson

"Jonathan Brown's fingerstyle artistry combines a wealth of musical influences with polished technique and passion to deliver the most riveting and entertaining solo guitar performance I've seen in years." -Dana Bourgeois

Jonathan has also been a recurring musician on the hit T.V. series "Nashville" with the Rayna James Band. He is a regular on the Grand Ole Opry and with Aubrey Peeples of the show Nashville.
Come meet and enjoy the talents of Jonathan Brown Wednesday August 17th at Bird Song Studios, 213 West High St, Woodbury.