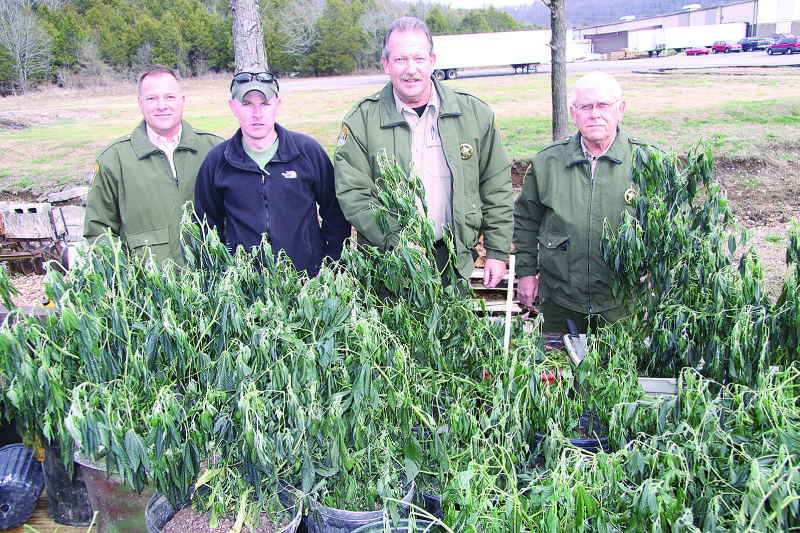 Cannon County Sheriff's Department arrested Timothy Richards on multiple charges following the discovery of 51 marijuana plants in his basement.
The case began with the report of a serious assault on a male subject who had been transported to Vanderbilt Memorial Hospital by helicopter.
"On the 18th, I got called in on an aggravated assault," said Investigator Brandon Gullett. "We had a search warrant for brass knuckles and bloody clothing. Upon entering the residence, we could smell marijuana."
Officers discovered 51 marijuana plants flourishing in the basement of the house with the assistance of "grow lights."
The plants, lights and two ounces of processed marijuana were confiscated by deputies. The marijuana plants were destroyed on Tuesday, December 20 at the Cannon County Jail. Five guns were also seized by authorities.
Richards was suspected in the aggravated assault of a man who was transported to Vanderbilt Medical Center by LifeFlight helicopter.
Gullett said the victim was serious injured when he was apparently assaulted with brass knuckles. He required 38 staples in the back of his head, had a broken rib and shoe impressions on his back.
Richards was charged with aggravated assault, possession of a weapon, manufacturing marijuana (over 20 plants), maintaining a dwelling and drug paraphernalia.
He is being held in the Cannon County Jail in lieu of $546,000 bond.
Also arrested at the scene on outstanding warrants was Brittney Nicole McVeigh.