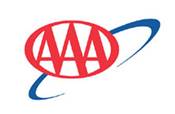 AAA forecasts a strong rebound in holiday travelers this Thanksgiving. The Auto Club Group predicts 53.4 million Americans will travel for the Thanksgiving holiday, up 13% from 2020. This brings travel volumes within 5% of pre-pandemic levels for the 2019 holiday. View the full report here.
The gap is closing even faster in Tennessee, as total travel figures are only 3% below pre-pandemic levels. AAA predicts 1.2 million Tennesseans will travel for Thanksgiving, a nearly 12% rebound from the total number of travelers during the 2020 holiday.
"It's beginning to look more like a normal holiday travel season, compared to what we saw last year," said Debbie Haas, Vice President of Travel for AAA - The Auto Club Group. "Now that U.S. borders are open, vaccinations are readily available, and new health and safety guidelines are in place, travel is once again high on the list for Americans who are ready to reunite with their loved ones for the holidays."
AAA notes that the actual number of holiday travelers could fluctuate as we approach Thanksgiving. If there is an increase in reported COVID-19 cases, some people may decide to stay home, while others may note the progress in vaccinations and make last-minute decisions to travel. AAA recommends working with a travel advisor who can help you plan a vacation that meets your needs and comfort level this holiday season. To get started and to learn more, visit AAA.com/Travel.
Busier Roads and Airports
With 6.4 million more Americans traveling this Thanksgiving (130,000 more Tennesseans), people should prepare for the roads and airports to be noticeably more crowded than last year's holiday. AAA predicts road travel to increase 8%. Yet the most notable improvement this year's holiday is domestic air travel, which has almost completely recovered from its dramatic drop-off during the pandemic and is up 80% from last year.
"The re-opening of the U.S. borders to international travelers means airports will be even busier than we've recently seen, so travelers must plan for longer lines and extra time for TSA checks," Haas continued. "With flight delays and cancellations becoming a problem recently, air travelers are encouraged to consider travel insurance. If your flight is cancelled, there are various policies that would help offset unexpected expenses like a hotel, transportation and food. You may also receive compensation for lost luggage, or if your flight is delayed for as little as 3 hours."