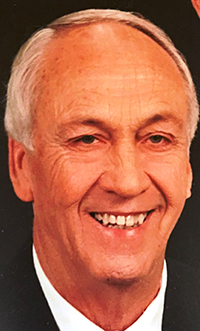 Joe "Donald" Simmons was born August 25, 1938 in Woodbury, Tennessee to the parents of Annie and Hershel Simmons.
He was the oldest son of six children. Thus, both out of love and necessity, he began helping his father on the farm at a young age to help support his family.
He always talked about how he met his wife of 57 years, Eva Faye Simmons, at a church "weenie roast" when they were just teenagers. He was a loyal husband with an incredibly strong work ethic, spending most of his life working 60 or more hours per week as a truck driver.
He and Faye had three children: Tony Joe Simmons, Perry Trent Simmons and Sandra Faye Simmons. He lost his "darling" wife just 43 days prior to his own death. He lived for her and through her. After she passed, he shared with his daughter that he had "prayed he could go with her" and he asked for her in his final days.
God answered that prayer on Friday, November 23, 2018 just hours after each of his three children had spent time with him on Thanksgiving Day.
He is survived by his three children, six grandchildren, one great grandson and five siblings. His eldest granddaughter fondly remembers, "his constant patrolling of us grandkids making sure everyone was doing what they were supposed to be doing and telling us how lucky they were to have us, but we were the lucky ones."
We will miss you, Dad, but we know in our hearts you are in a better place - one that includes our beautiful Mom. You are both together again and for that we are thankful.
Visitation with the family will be held on Tuesday, November 27th, 2018 from 4:00 PM to 7:00 PM at Woodfin Memorial Chapel followed by a private family Celebration of Life.
An online guestbook is available for the family at www.woodfinchapel.com. (615) 893-5151