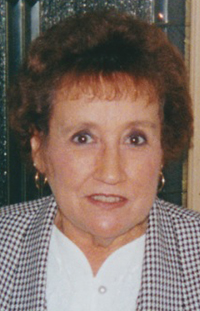 Ms. Olivene Corley, 82, of Bradyville passed away on October 29, 2018. She was born on October 8, 1936 in Woodbury, TN. Her parents were the late Leburn Allen and Mettie Gannon Allen. She was also preceded in death by a son, Ricky Corley; brothers, Edward Allen and Jerry Lee Allen; and a sister, Norene Edwards.
She is survived by a son, Steven Corley of Bradyville; granddaughters, Jessica Wood of Murfreesboro and Lexi Browning of Woodbury; sister, Janie Witty of Woodbury; daughters-in-law, Michelle Browning and Sheila Corley; great grandchildren, Rilee Wood and Kinsley Wood; several nieces and nephews; and a special friend, Elizabeth West.
Ms. Corley graduated with the Woodbury Central High School Class of 1955. Over the years she held many different jobs with the shirt factory, White Stag, Marine Group, and 53 Market. She lived an active life. She enjoyed many hobbies including, fishing, camping, going to the lake, and flower gardening. She really enjoyed going roller skating and took her sons and their friends skating many times too. Skating was such a fun thing for her that she had once made a makeshift roller rink at their home with chicken wire around it. She decided it may be time to go to a regular rink when she got her skate caught in the wire once.
Going shopping and out to eat with her sister, Janie was always a good time for her. They enjoyed seeing friends and having a good laugh together. She loved seeing her granddaughters and great grandchildren. She was very fond of animals. Her special little dog was named Bella, her cats were Kitty Cat and Snowball, and she had a sugar glider named Keiko. She was a member of the Baptist Church and enjoyed seeing many of the gospel programs on Sunday afternoon at home.
Visitation will be held at Smith Funeral Home on Tuesday, October 30, 2018 from 4-8 pm. Funeral services will be Wednesday, October 31, 2018 at 2 pm in the Smith Funeral Home chapel. Greg Mitchell will officiate. Interment will be in Amity Cemetery. Share thoughts and memories with the family through the guestbook page on www.smithfuneralhomewoodbury.net Smith Funeral Home, 303 Murfreesboro Rd. Woodbury, TN 37190, (615)563-5337