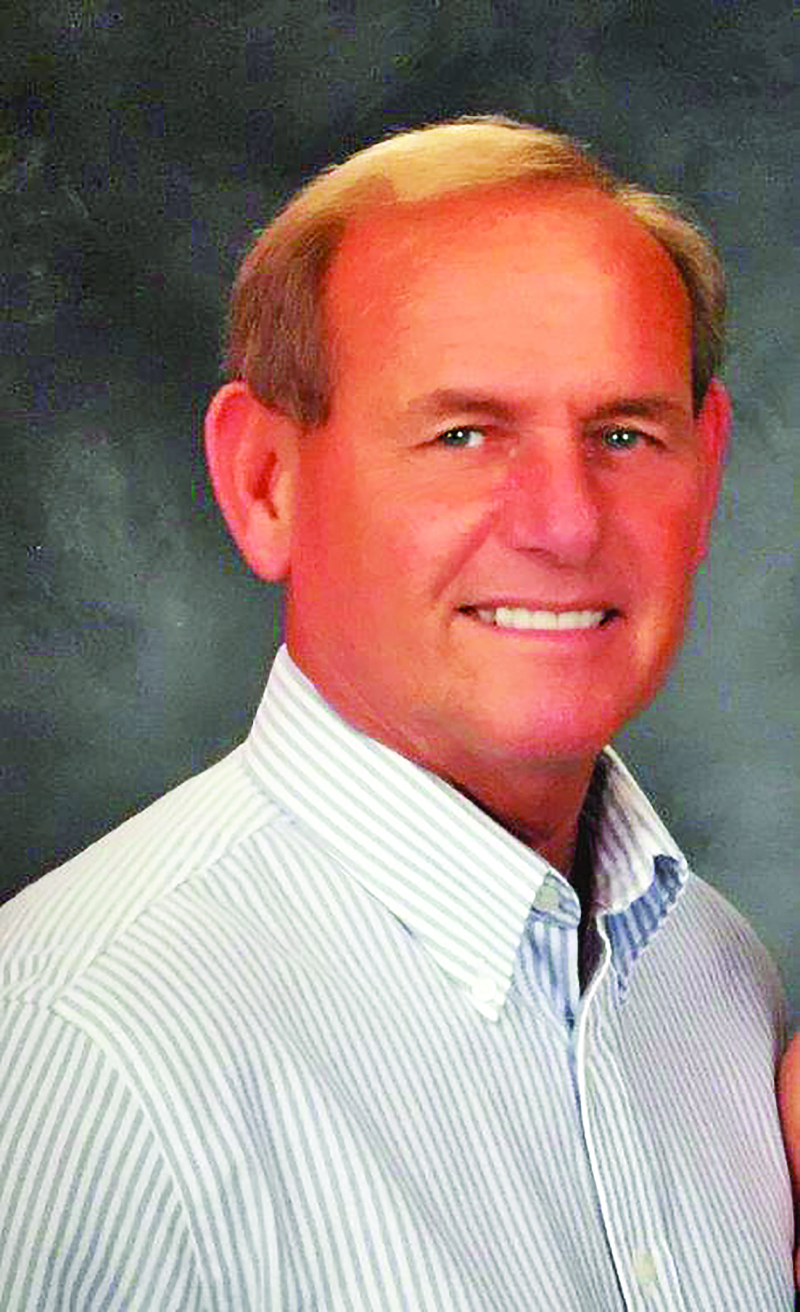 By DAVID HUNTER
dhunter@cannoncourier.com
Mitch Wilson has been filing insurance claims at State Farm over 30 years, but his biggest claim to fame will being inducted into the 2017 Cannon Courier Hall of Fame on May 23.

Wilson has been a long-time contributor to all levels of sports in Cannon County including sponsoring youth sports teams and the CCHS basketball Thanksgiving Classic.

Wilson has always been a man of few words and his actions have always meant more than words.

"I am honored and humbled," Wilson said of his upcoming induction on May 23.

However, his long-time student and the man who will induct him on that night, Jason Melton, was thrilled to see his mentor selected for the Hall of Fame.

"This will be a special occasion for a well-deserving recipient," Melton said. "He has a servant's heart. He has been giving back to the youth of Cannon County through athletes for over 30 years. I am excited for him to recognized for the impact he has made in the lives of so many kids of this community. His contributions are numerous but it can go unnoticed because of his humble character."

Part of the reason why Wilson has been so supportive of local youth sports for so many years was he grew up playing youth baseball in Murfreesboro during the 1960s.

He played in the VFW, Babe Ruth and American Legion leagues. Some of his teammates during that time would later make significant contributions to youth athletics in both Cannon County and Murfreesboro.

Wilson was also a member of the last graduating class of what was then Murfreesboro Central High School and joined the State Farm family in 1972. He moved to Cannon County nine years later and he has stayed in both places even since then.

In 1982, he started coaching T-Ball, and his youngest player on that first team was Melton. Wilson coached in the local Dixie Youth league for 12 years before taking a break but continued to sponsor teams.

Even these years later, he remembers a lot of the players he coached. One of them was former Major League Baseball pitcher and CCHS alumni, Danny Young. Young was profiled in a Fox Sports article last year about his brief MLB career with the Chicago Cubs.

He also coached former Riverdale girls' basketball head coach Cory Barrett, who is now at Lebanon High School.

A few years later, Melton's daughter and Wilson's grandson played on the same youth baseball team, and Wilson decided to get back into coaching with his student's help.

"I was the youngest player on the first team he coached in Dixie Youth Baseball. As life came full circle many years later, we coached together, as his grandson and my daughter are the same age," Melton said. "I was blessed to be a part of both teams because of Mitch."

This year, Wilson's State Farm branch sponsors a team in both the Cannon County Dixie Youth Association and his granddaughter's T-Ball team in Murfreesboro.

Last week, Wilson added his sponsorship to another significant youth baseball complex in Murfreesboro. The new Miracle Field at Sportscom opened thanks to the help of former Blackman High and current Boston Red Sox pitcher David Price.

The field has a specialized rubber surface will host baseball games for those players with unique needs.

"I think it is important to give kids an opportunity to be able to play these sports," Wilson said. "I think it is a good thing they can. Most of the kids you see on the sports teams in high school and grammar school, they are held to a different academic standard and they got to make good grades. It is a good thing they play sports and it's not a bad thing. I just always have been involved in it either sponsoring or coaching."

Besides being a long-time sponsor of youth sports, Wilson's State Farm franchise has also been a part of the state's largest high school basketball Thanksgiving event, the CCHS Thanksgiving Classic, for almost the last decade. Last year's tournament had about 30 teams who traveled to Woodbury during the holiday to play some hoops.

"It brings really good, quality teams in here, and gives us a chance to compete against people we might not play through the season," Wilson said. "It's a challenge to play people better than you are sometimes."

Besides sponsoring the classic, State Farm hands out prize money for the winners of a shooting contest during the CCHS games of the Thanksgiving Classic.

However, Wilson gives all the success of the CCHS Thanksgiving Classic to the past and present Lions and Lionettes basketball coaches, including Matt Rigsby, Jonathan Odom, and Cannon Courier Sports Hall of Famer Michael Dodgen.

On May 23, Wilson's biggest claim will be being inducted into the Cannon Courier Hall of Fame.