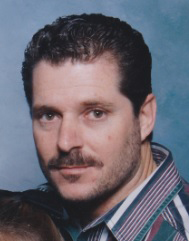 Mr. Mike Foreman, 57, of Woodbury passed away unexpectedly on February 22, 2017. He was born in Port Arthur, Texas on June 10, 1959. He was preceded in death by his parents, Wesley Hugh Foreman and Iris Ann (Barras) Foreman.
He is survived by his wife, Diana Reed Foreman of Woodbury; son, Jeffery Foreman of Woodbury; daughters, Samantha (John) Hill of Woodbury and Peggy Foreman of Woodbury; brothers, Lance Foreman of Texas, and Jeffery (Dana) Foreman of Texas; sister, Peggy (David) Buchanan of Texas; one grandson, John Derek Hill and he was anxiously awaiting his second grandchild who is on the way.
Mike grew up in and lived most of his life in Port Arthur, Texas. He graduated from Bishop Byrnes High School with the Class of 1978. He and Diana had recently celebrated 29 years of marriage. They owned and operated a car lot together for many years. They had moved to Tennessee in the past few years after his health began to fail. Mike's love for cars was always strong. He still enjoyed going to car shows. Buying, selling, and working on cars gave him great joy. Just recently he got really excited helping his daughter and son-in-law find a new car. Mike enjoyed cooking on the grill and Cajun food. He could make a mean gumbo. He had a big heart and would often take time to help other people. He and his family's church home was with the Hillview Church of Christ.
Visitation will be held at Smith Funeral Home on Friday, February 24, 2017 from 1-3pm. A graveside service will follow at Amity Cemetery at 3:30pm on Friday. Steve Watts will officiate. In lieu of flowers memorials may be made to assist the family with expenses by contacting Smith Funeral Home. Share memories and condolences with the family at www.smithfuneralhomewoodbury.net Smith Funeral Home, 615-563-5337