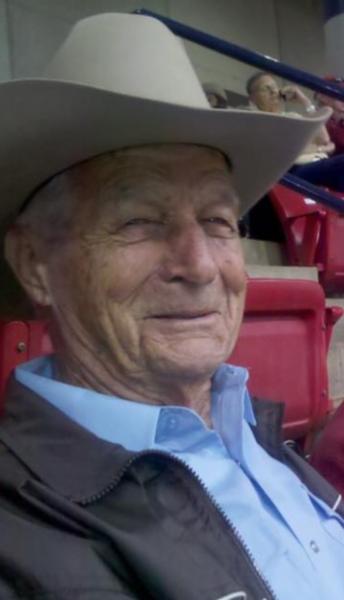 On January 22,2020, Marvin Pearl passed from this life at his home in Deerfield, N.H. with his wife by his side.

Marvin was born Nov. 1, 1924 in Rock Creek, Ohio to Lewis and Henrietta (Assink) Pearl. He was preceded in death by his parents, sister Lila Bari, brothers Lewis (Bud) Pearl, and Ralph Pearl. Also, by children from a previous marriage, Dale Pearl, Nancy Singletary, Patti Elliott, Terry Pearl, and two grandchildren.
Marvin enlisted in the U.S.Navy in 1942 and served as a gunner in PB4Y-2 aircraft throughout the South Pacific. His squadron initiated low-level bombing and was credited with destroying several Japanese targets.
Upon his honorable discharge from the Navy, Marvin moved to Florida where he owned a home remodeling business.
In the early 1970's, he moved to Cannon County to persue his life-long love of raising horses. For the next 35 years, he raised and showed Appaloosa and American Paint horses. On of his proudest moments was having two of his horses named reserve world champion in Texas and Oklahoma. During his years in Cannon County, Marvin also drove for Tilford Trucking in Readyville.
An avid fisherman, one of Marvin's favorite pastimes was to go fishing on Florida's Little Manatee River with son Donn and grandson Doug. His last fishing trip was in December.
Marvin is survived
by his wife Karen (Sjostedt) Pearl, his children from a previous marriage Robert(Connie) Pearl of North Carolina; Karen Hall of Florida; Donn Pearl of Florida; step son Kevin (Lisa) Cini of New Hampshire, To his grandchildren, great grandchildren, and great, great grand children he was known as "Grandpa" but to his step grand children Hunter Cini and Brooke Cini, he will always be "Mississippi".
Also surviving are several nephews and nieces, including very special niece Trish Otter of Ohio.
It was Marvin's wish to be cremated with his remains brought back to Cannon County.