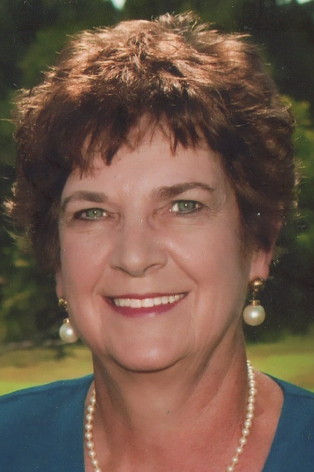 Mrs. Judith Gayle Nichols Johnson VanHook, 73 of Lebanon, Tennessee, passed away Friday, Nov. 1, 2019, following an extended illness.
Born Dec. 8, 1945, in Cannon County, she was the daughter of the late Wiley "Buck" Nichols and Mattie Drue Willard Nichols of the Auburntown community.
A 1963 graduate of Auburn High School, she earned her Bachelor of Arts degree in Elementary Education in 1966 from Belmont College.
Mrs. VanHook spent her adult life in Wilson County, Tennessee. As much at home working in her yard as working in the kitchen, she excelled at all she endeavored.
Her thoughtfulness and generosity will be remembered by the many whose lives she touched, including thousands of students, family and friends. She placed great value in family and authored a family recipe book that will be cherished for generations to come.
Her love of animals reflected the tender side of her heart. From kittens and dogs to horses, she loved them all. She often conducted field trips introducing her students to farm life, visiting the farm where she was born and raised and where her brother continues to live and operate.
Whatever new experience she found enjoyable, she was quick to share it with friends and family. Value was in giving.
She retired as a teacher from Mt. Juliet Elementary School. Her co-workers admired her as a teacher, mentor and friend.
She attended Barton's Creek Baptist Church and was a longtime member of Immanuel Baptist Church.
She will be remembered by her family and friends as one of the kindest, most selfless people anyone could ever meet. She was a beloved daughter, mother, wife, sister, teacher and friend to all.
She is survived by husband Paul H. VanHook; son Jamey Johnson of Lebanon, step-children Paul E. (Melissa) VanHook of Murfreesboro; Laura (Randy) Waddle and Brad H. (Millie) VanHook, all of Lebanon; step-grandchildren Lainie VanHook (Matt) Phillips, Amanda and Lily Beth Waddle, Arrington VanHook, Morgan (Hunter) Poteete, Maleah, Ethan and Erin VanHook; step-great grandchildren Lizzy, Clay Phillips and Lucy Phillips; brothers William Edward (Donna) Nichols of Auburntown and Danny Michael (Claudia) Nichols of Pulaski; niece Sara Nichols Zimmer of Canyon, Texas; and nephew Michael (Amanda) Nichols of Beech Grove, Tennessee; step-niece Sasha Dunavant of Pulaski, Tennessee, and step-nephew Benjamin Johnson of Nashville, Tennessee.
In addition to her parents, she was preceded in death by her first husband, Cecil Hardy Johnson Jr.; nephew, Andy Nichols; and step-granddaughter, Madelyn Waddle.
Funeral services for Mrs. Judith Nichols Johnson VanHook are being held at 3 p.m. Sunday, Nov. 3, 2019, at Ligon & Bobo Funeral Home with Bro. Jason Harlin officiating. Interment will be in Cedar Grove Cemetery. Visitation is Saturday 2-5 p.m. and Sunday after 12 noon at LIGON & BOBO FUNERAL HOME of Lebanon (615) 444-2142 www.ligonbobo.com
Donations may be made to Gideons International to distribute Bibles around the world at
https://tinyurl.com/judymemory.