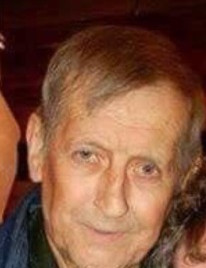 Joe L. Shelton, age 75, of Woodbury passed away Wednesday, May 4, 2022 at St. Thomas Rutherford Hospital. He was born in Cannon County on March 2, 1947 to his parents, the Late Jim Henry & Carrie Young Shelton.
Survivors include his daughter, Penny Rains Forstel of Murfreesboro; son, Paul (Tonia) Hollandsworth of Artisia, NM; and Siblings, Ann Smothers of Tulsa, OK, Jim White Duke of Woodbury, Alvin C. (Sandy) Shelton of Centertown, Emma Shelton of Woodbury, & Dale Shelton of Woodbury.
In addition to his parents, he was preceded in death by his wife Jo Ann Shelton; and his siblings, Carney Shelton, Nina McMahan, & Albert Shelton.
He was a member of the Pentecostal Church and was a veteran in the Army where he served in Vietnam. He owned a landscaping, green house, & garden center business.
Funeral Services will be 12 Noon Saturday, May 6, 2022 in the Chapel of Woodbury Funeral Home with Bro. Bryan Carlos Sadler officiating. Interment will follow at Cherry Cemetery. The family will receive friends for the visitation from 4 PM to 8 PM Friday, May 6, 2022.