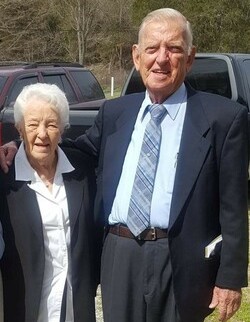 Jeffery Dewayne "Bubba" Nichols, 31, passed away Thursday, June 17, 2021 at his home in Woodbury. He was born in Rutherford Co., TN.
He is survived by his mother, Barbara (Jimmy) Wise of Woodbury; daughters, Emma Grace & Ally Faye Nichols of Woodbury; stepchildren, Kimberly, Tiffany, Justin & Addison Johnson; brother, Dustin Nichols of Woodbury; special cousins, Jonathan Johnson and Dewayne Carmack both of Woodbury; grandparents, Jean Murphy and W.R. Nichols both of Woodbury; aunts, Arlene (Dewey) Barrett of Woodbury, Julie (David) Fitts of Smithville and Wanda Mayo (David Barrett) of Bradyville. Also surviving are several great aunts and uncles as well as numerous cousins.
He was preceded in death by father, Jeffery William Nichols, grandfather, Troy Murphy, grandmother, JoAnn Nichols and uncle, Billy Mayo.
Bubba was a 2009 graduate of Cannon Co. High School. He was an easy going, fun, happy and caring person who cherished is 2 daughters. Bubba loved music, mud bogging, fishing, 4 wheeling, grilling out and spending time with his family and friends. Most of all, Bubba was a diehard Roll Tide Fan.

Funeral Services will be 2 pm Wednesday, June 23, 2021, in the Chapel of Woodbury Funeral Home. Burial will follow in Centerhill Cemetery. Visitation with the family will be from 12 noon until 8 pm Tuesday, June 22, 2021.

In lieu of flowers, donations may be made to Woodbury Funeral Home to help his family with funeral expenses.

Woodbury Funeral Home, 615-563-2311 or to leave condolences for his family, please visit www.woodburyfuneralhome.net