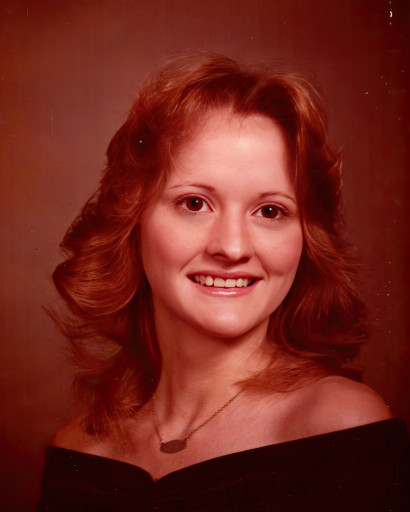 Mrs. Janice Ann (Beshearse) Smith, age 61, of Woodbury, Tennessee was reunited with her husband on Monday, August 21, 2023. She was born in Murfreesboro, Tennessee on Monday, February 19, 1962. Preceding her in death were her husband of 37 years, Samuel "Sammy" Smith; nephew, Michael Shane Shipley; brothers-in-law, Jeffery (Catherine Anne) Smith and Carl Michael Shipley; sisters-in-law, Teresa (Smith) Pelsue and Joyce Smith; and special dog, Buttons.
She is survived by her daughter, Jennifer (Chris Green) Beshearse of Woodbury; parents, James and Mary Elizabeth Beshearse of Murfreesboro; sisters, Debbie Shipley of Bell Buckle and Gail (Tim) Landers of Columbia; brother, Sammy (Janice) Beshearse of Bell Buckle; nephews, Jeffrey "Boss Man" Shipley, Brandon Beshearse, and Chad Herrod; nieces, Chasity Shipley and Lynice Beshearse; brothers-in-law, Robert Smith, Ronnie Smith, and Michael "Mikey" Smith all of Woodbury; sisters-in-law, Jeannie (Randy) Durham of Readyville, Pat Maxwell of Murfreesboro, and Marie (Ray) Ferrell of Lebanon; granddog, Cassie; and several other family members and friends.
Janice centered her life around others, and that went double if they were family. Growing up, she and her sisters were as thick as thieves, and they adored having a baby brother. She graduated from Oakland High School in 1980, and around that chapter of her life is when she met the love of her life, Sammy.
The titles of mother and father, husband and wife, came quickly to the young couple, and they both took those roles very seriously. Both were sure to take every opportunity to help out or spend time with family. Now, when Janice became a Smith, she fell right in line. Outside of family togetherness, there are two qualities you must have. Namely, you must be a hard worker and have an interest in hot rods.
When it came to hard work, Janice was far from a stranger. For the majority of her working life, she stayed at Better Built, manufacturing windows and screen doors until major health problems pulled her out of the workforce. That didn't mean she wasn't working by any means though. She and Sammy both had big hearts and stood ready to help whenever anyone needed it.
To know Janice was to love her. She and Sammy were just simple, ordinary people that made extraordinary impacts during their lives. And their quality time together to rejuvenate their souls often involved those hot rods that the Smith family is known for. They enjoyed going on rides through the country together, especially when those rides took them to the Smokies for the Rod Run or another car show.
Much to Sammy's joy, Janice aligned with his tastes and was a Pontiac girl. So, Sammy had his '67 GTO, and Janice had her '69 Firebird. Their relationship worked out well because Sammy liked working on classic cars, and Janice liked driving them. When the two weren't working on or racing their cars, they enjoyed drives out to Buffalo Valley to watch Sammy's brother, Mikey, race.
Having Jennifer gave Sammy and Janice a whole new outlook on life. They both loved her dearly and unconditionally. As members of Midland Baptist Church, they raised her up in the way she should go. Of course, that also involved the traditional Smith flare to it. No child of theirs wasn't going to appreciate a nice car and the simplicity of a drive through the country.
The only one who might have loved Jennifer more was Buttons, their Chihuahua and Pomeranian mix. That little dog brought so much joy to Sammy and Janice's hearts, and when Jennifer had her wreck and couldn't walk, Buttons was her brave defender against anyone unknown that came into the house. Out of their family unit, Buttons was the first to leave their side.
When Sammy's health began to fail, Janice set her own health issues to the side to be with him and offer the support only a wife can. There was a theme that stayed true throughout Janice's life -- she loved her family. And they loved her. While their hearts are grieving, they take comfort in knowing that Janice was met on the other side by a little fox-looking dog named Buttons and the embrace of her husband, saying "What took you so long?".
Visitation will be held at Gentry-Smith Funeral Home on Wednesday, August 23, 2023 from 4-8 pm. Funeral services will be Thursday, August 24, 2023 at 2 pm in the Gentry-Smith Funeral Home chapel. Jim Jones will officiate. Interment will be in Pleasant Ridge Cemetery.
In lieu of flowers, memorial donations may be made to American Lung Association.
Share memories and condolences at www.gentrysmithfuneralhome.com Gentry-Smith Funeral Home, 303 Murfreesboro Rd. Woodbury, TN 37190, 615-563-5337 Because every life has a story