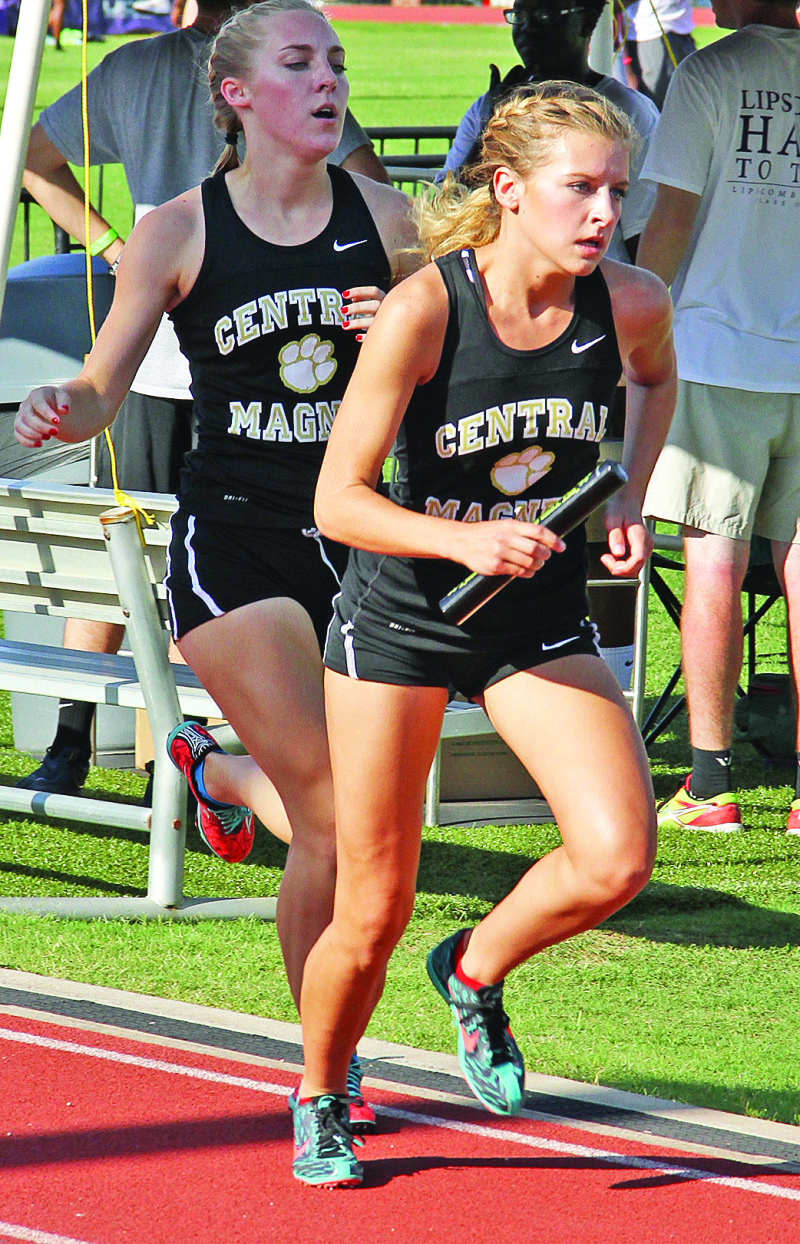 By DAVID HUNTER
dhunter@cannoncourier.com
Cannon County senior and member of the Murfreesboro Central Magnet School track and field squad Hannah Whited has three opportunities to qualify for the Spring Fling this week at the TSSAA A-AA Middle Sectional Championships at Lipscomb.

Last week, Whited advanced to the next meet with two third place showings at the TSSAA Middle Tennessee Class A-AA East Sub-Sectional Championship, May 9-11 at Stratford Stem Magnet School in Nashville.

Last week, Whited finished third in the 800-meter run in a time of 2:24.09 and she was a member of the third place 4x400 meter relay team which finished in a time, 4:21.83. Both of those positive results earned her a spot in this week's meet. If she completes either of her three events in the Top 2, she will automatic qualify for the Spring Fling. She is ready to go for a chance to win a state championship.

"I am just going to go for it, because the competition will be tough," Whited said. "I am going to try to place Top 2, if not I am just going to run as hard as I can and get the best time."

During the regular season, Whited took part in five meets, which she competed in a couple of individual and relay events, the 800, 1600 and the 4x400 and 4x800 relay. Her best results included a couple of wins in the 800 in back to back weeks in early April at the Robert James Warrior Invitation at Murfreesboro Riverdale and the Duke Relays in McGavock. She was also a member of the winning relay teams at the same meets.

"I am happy with them, we peaked when we wanted to peak, "Whited said. "Our coach wanted us to peak in May, and we have done that, and just get my times lower and lower. I am happy with it, my 800 time in two seconds off from my PR I am just hoping to get it lower, and overall it has been a good season."

This week, the Lady Tigers, including Whited will compete in three events, the 800 and the 4x400 and 4x800 relays. Her relay teammates include Emma Harris, Abby Graves and Camille Smith. In the short history of the MCMS track and field program, several athletes have qualified for the Spring Fling and some have won state championships, including Whited. This week, Whited will be trying to make it four for four in advancing to the Spring Fling like she did for the CCHS cross country team during the fall.

Chemistry with each other has been one of the main reasons why the Lady Tigers have been successful in these postseason meets, and they will be looking to make one more trip this week. However, they will have to race against the toughest competition, they have faced all this season.

"We are all really good friends, so it makes the environment much more relaxed," Whited said. "We are not just out there running, we are having fun and making memories for each other. We all want to run as hard as we can for each other."

The 2017 TSSAA Spring Fling Class A-AA track and field meet running events will be held on May 25 at MTSU's Dean A. Hayes Track and Soccer Stadium.