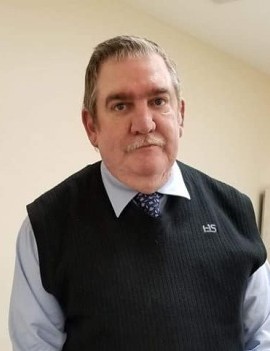 Russell Davenport
Robinson and Davenport went to Cannon County at the same time, and even though they played on different teams, they were good friends.
"It is very special, because Robinson was a mentor to me," Davenport said. "He is a super nice guy."
Davenport played on the basketball team from 1981-1985, which included a special senior season. The 1985 team was the last Lions team to advance to the state tournament, which was then played at Vanderbilt University. The team celebrated the 30-year anniversary of the achievement this year. However, the program had not been back since. The 2014-15 team was one game away from making back to state for the first time since that magical team 30 years ago, which Davenport was a member of it.
"One of the most memorable things in my career was playing the sub state at home," Davenport said. "I remember that afternoon coming to the high school and 300 people were having a pep rally in front of the gym. I always thought that was neat. The gym was packed."
When Davenport was on the court, he was a dunking machine, which got the huge crowd excited.
"One game at Woodbury, I got a dunk, and there two fans who were always at the ball games," Robinson said. "One of them gave me a high five on the court, and when I went to the other end of the court the other one stepped out and gave me a high five."
What made the state tournament experience special during his senior year was the growth of the program going from a record of a winless freshman year to advancing to state four seasons later.
"I remember our freshman year at halftime the only people left in the gym were the parents, and by our senior year we had big crowds following us everywhere we went," Davenport said. "When we ran out at the state tournament at Vanderbilt, it looked like all of Cannon County was there."