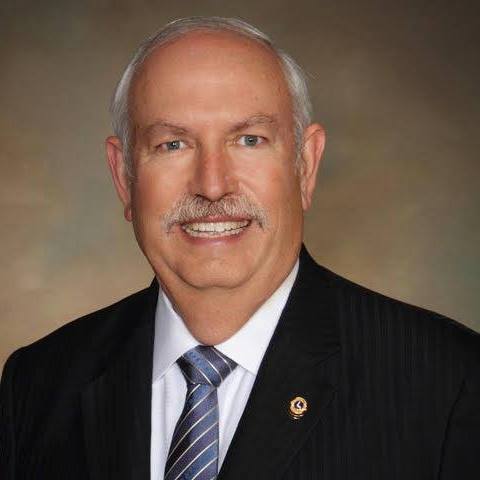 MT. JULIET, TENNESSEE - Conservative, U.S. Army veteran and former Judge Bob Corlew has announced his candidacy for the open 6th Congressional Seat in Tennessee.
In 2017, Corlew served as Lions Club International President after retiring from thirty years of service as a judge, most recently serving Cannon and Rutherford Counties as Chancery Court Judge.
"I have dedicated my life to public service, not political service, serving my community and my country. I am a veteran, a teacher, a servant leader, but most importantly, I am a grandpa of eight wonderful grandchildren," stated Bob Corlew. "I am a Christian Conservative who believes Tennessee's values are worth fighting for. President Trump needs folks who will work with him, not against him, and I will work with President Trump to make our community and our country great again."
Biography of Bob Corlew
From a very young age, Bob Corlew has been dedicated to serving his community and his country. His dedication to public service started in the 2nd grade as Bob organized "The 77 Club," a group of his fellow classmates that focused on serving their community and their school. In high school, Bob earned the rank of Eagle Scout and served in the U.S. Senate Page program in Washington, D.C. While at Davidson College, Bob was senior class president, vice president of the student body, and was commissioned a Second Lieutenant after completion of the ROTC program. Bob then graduated from St. Mary's Law School in San Antonio, Texas where he was the Executive Editor of the Law Review.
After graduating from law school, Bob served in the U.S. Army at Fort Knox, ultimately earning the rank of First Lieutenant. Bob has also served as Captain of the Tennessee National Guard and as a Major in the United States Army Reserve.
In 1984, Bob was elected General Sessions Judge at the age of thirty-one, making him one of the youngest judges in Tennessee at the time. In 1990, Bob was elected Chancery Court Judge overseeing civil cases in Cannon and Rutherford Counties. He served in this role until his retirement from the bench in 2014.
The grandson of a minister, Bob grew up in the Presbyterian Church and has served as Chair of Board of Deacons at his church. His core values instilled at home and church are essential to his strong character today.
Bob's commitment to serving his neighbors and those in need runs deep. He has served community organizations in a variety of leadership positions, most notably with Lions Club International.
Lions Club International is the world's largest service organization that is organized to "empower volunteers to serve their communities, meet humanitarian needs, encourage peace and promote international understanding." Bob served in a number leadership roles that culminated to being elected as Lions Club International President in 2016.
In the one year Bob served as Lions Club International President, Lions Club International provided aid to over 70 million people worldwide and the organization's membership grew by over 40,000, the biggest growth year for the organization in decades. Bob has traveled to over 100 countries on behalf of Lions Club International, many times meeting with heads of state and community leaders to further the goals of the Lions Club and facilitate service goals in those countries.
Bob has also served in leadership roles including State President of the Tennessee State Jaycees, the Boys Scouts of Tennessee, the Red Cross, and the Reserve Officers Association of Tennessee.
Bob has also contributed to his community as a small business owner, attorney and real estate developer. Bob also was a Professor of Law at Nashville School of Law for 15 years and an Adjunct Professor in the Aerospace department at Middle Tennessee State University.
He and his wife Dianne live in Mount Juliet in Wilson County and have a farm in Milton that is less than 11,000 feet from the 6th District. Dianne, a graduate of Mount Juliet High School, has served as pediatric physician's assistant throughout Middle Tennessee, including Lebanon and Mount Juliet. They have five children and eight grandchildren."