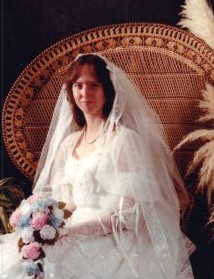 Betty Sue Bowen Muncy, age 55, of Woodbury passed away suddenly and unexpectedly at her home, Friday, May 21, 2021. She is survived by her husband of 35 years, Tim Muncy; Children, Rachel Muncy, Derek Muncy, & Tabitha Muncy, all of Woodbury. She is also survived by her mother, Pauline Bowen of Woodbury; Brother, James Bowen of Murfreesboro; Sisters, Carol Bowen & Kay Bowen, both of Woodbury.
She is also survived by her mother-in-law, Betty Faye Johnson of Centertown; Father-in-law, Jacky Muncy; Sisters-in-law & Brother-in-law, Brian & Shelia Kelly of Woodbury & Angela Wiggins of Morrison; and Nephew, Chase Kelly of Woodbury. Many aunts, uncles, & cousins also survive.
Betty was preceded in death by her father, Leonard Bowen; and her maternal grandmother & grandfather, Arine Manus & John Morgan Manus.
Betty had just celebrated 35 years of marriage May 17th with her "Only Love", Tim Muncy. Betty was a member of the Ivy Bluff church of Christ. She loved her church family and enjoyed fellowship with them. She loved going to Gatlinburg with her family and staying at the Gatlinburg Inn. She enjoyed shopping trips and eating out with her daughters, Rachel & Tabitha. She enjoyed taking her son Derek out to eat occasionally.
Betty was a loving wife, mother, daughter, sister, and friend. She had a kind heart and would help anyone who needed help. She loved shopping for a good bargain, but when it came to her family she was never "cheap". Betty loved wearing tie dye. She always said she wanted people to wear tie dye or bright colors to her funeral.
Funeral Services will be 2 PM Sunday, May 23, 2021 in the Chapel of Woodbury Funeral Home with Bro. Justin Reed & Bro. Brian Reed officiating. Interment will follow at Ivy Bluff Cemetery. The family will receive friends for the visitation from 10 AM until time of the service on Sunday.