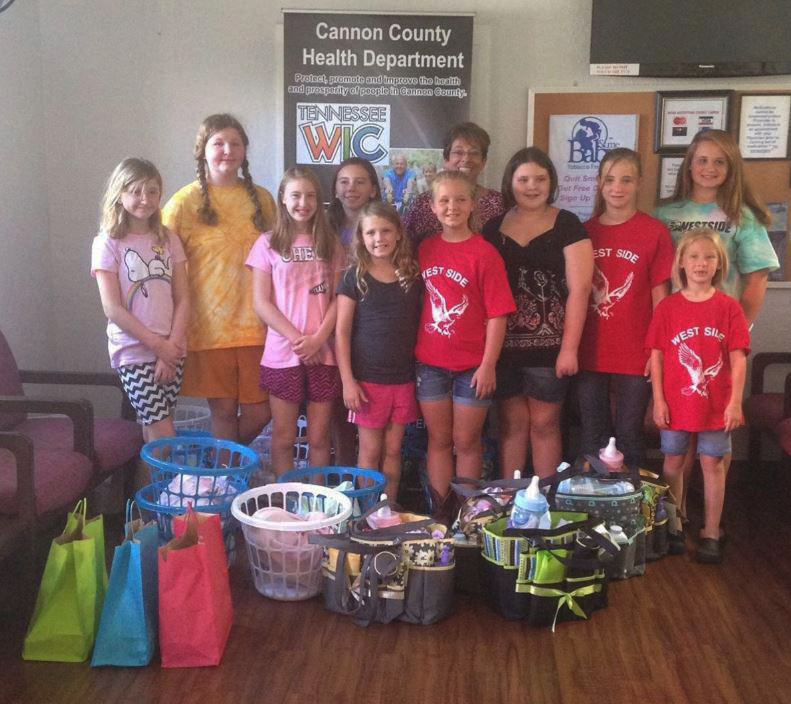 From attending a fishing rodeo to visiting the State Capitol to walking across the Big Four Bridge from Kentucky to Indiana, the Girl Scouts of Cannon County have had a very active summer. In addition to these adventures, some girls went to Kentucky Kingdom and to Beech Bend, and together the Girl Scouts wrapped up the season by providing Baby Bundles for the Cannon County Health Department.
The troops provided the health department with 26 Baby Bundles. These "bundles" were prepared by each troop and contained baby supplies for new mothers. Items included baby bottles, bathing supplies, diapers, receiving blankets and other assorted items. These bundles will be handed out to new moms on August 6 at a baby shower at the health department.
Girl Scouts have been in existence for over 100 years, and they have been in Middle Tennessee since 1926. There are currently seven active troops in Cannon County, and we are always adding new girls to our ranks.
Our recruitment night will be August 28 at Dillon Park from 6 p.m. to 8 p.m., and we invite all girls ages five and up to join us and find out more about Girl Scouting and the activities of the troops in Canon County.
Girl Scouting provides opportunities for girls to learn about leadership skills, teamwork, financial literacy, healthy living, business skills and arts and science. Additionally, Girl Scouts learn to be active members of the community, and participate in projects to help their area.
Troops in Cannon County worked on landscaping at the local library this spring and every December, they help bring the "Giveaway" to the community each December.
Upcoming events include the Fall Products Sale beginning August 15. Our Fall Camporee will be held at the end of September and will feature a Renaissance theme.
Join us as we continue Juliette Low's mission of building girls of courage, confidence, and character, who make the world a better place.
For more information on Girl Scouting you can check out the GSMIDTN website at www.gsmidtn.org