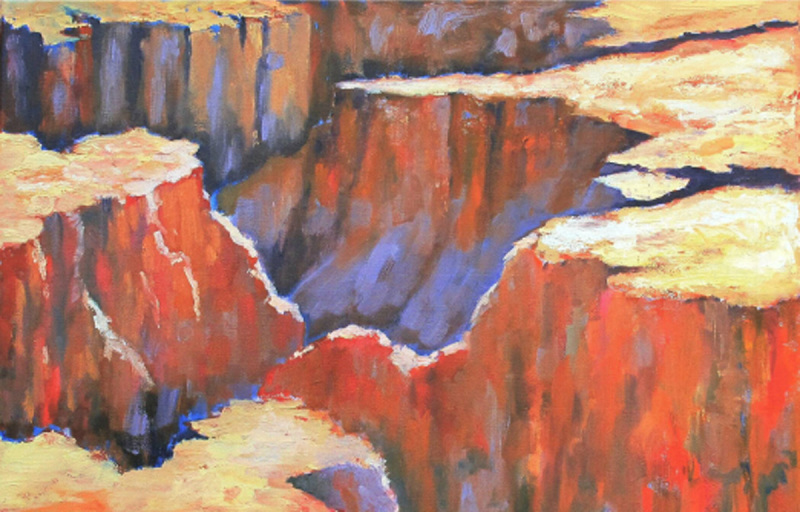 Paintings and drawings by Meg Garrett are now display and sale June 1st through July 20th, 2016.
This is Garrett's second solo show at the Art Center's Berger Gallery. While her first show focused on Tennessee landscape images in pastoral shades, her newest work draws on a recent visit to New Mexico and Arizona. Having gone there to see the landscape and the work of other artists who captured that environment on canvas, to be inspired and instructed by those preceding arts, Garrett "saw and felt the Southwest more intensely" than on prior visits - seeing now with her educated art eye. The images range from painted portraits of the landscape to pencil drawn portraits of people. Garrett's work displays an intimacy with place and person.
The Arts Center is located on 1424 John Bragg Highway, just west of the town of Woodbury, approximately 20 minutes from Murfreesboro, Manchester, and McMinnville and one hour southeast of Nashville. The Berger Gallery is free and open to the public. Office hours are 10:00a.m. to 4:00p.m., Tuesday through Saturday. For more information check our website at www.artscenterofcc.com or call 615-563-(ARTS) 2787.

If You Go
What: A Season in the Southwest
Where: The Arts Center of Cannon County,
1424 John Bragg Highway, Woodbury,
TN 37190
When: June 1 - July 20
Contact: (615) 563-2787 or online at artscenterofcc.
com