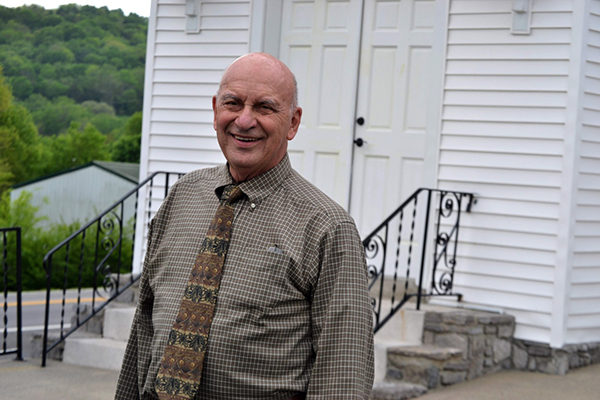 Auburntown Mayor Roger F. Turney will be honored as Grand Marshal of the 2019 Good Ole Days Parade beginning at 12 noon on Saturday, May 1. Good Ole Days celebration is scheduled on May 17 and 18 around the courthouse square.
An annual festival, Good Ole Days supports the Cannon County Senior Center, where Mayor Turney has served as a governing board member since 2013.
Turney, an elected official, has been Mayor of the City of Auburntown for the past 45 years, and also serves as the Chief Municipal Financial Officer.
Mayor Turney has been a prominent educator and community leader in Cannon County. He received a Bachelor of Science degree in Math from MTSU in 1966. He achieved a Masters degree in Math from MTSU in 1968, and a Masters Plus 45 degree in Math from UT in 1970.
He retired as principal of Auburn School after 36 years, and was an educator in the Cannon County school system for 44 years.
He willingly volunteers his time and teaching ability by tutoring high school and college students in Math.
Donna Nichols, Auburntown historian, says it best of Turney: "There are teachers, and then there are people who know how to teach so children can learn."
Mayor Turney is current President of DeKalb Utility District, and serves on the 911 Board, the Dr. and Mrs. J. F. Adams Memorial Library Board, and the Arts Center of Cannon County Board. He is a charter member and current President of the Auburntown Lions Club.
As a church leader, Mayor Turney serves as an Elder at Auburntown Church of Christ.
He has been married to his wife, Shirley, for 52 years; and, they have three sons, Todd (Susan) Turney, Cory (Shannon) Turney and Travis (Brandi) Turney, and seven grandchildren.
Mayor Turney is the proud owner of a 1964 Falcon Sprint which he enjoys entering in car shows.
Join the Cannon County community in saluting Mayor Turney as he leads the Good Ole Days parade on Saturday, May 18 in Woodbury, Tennessee.