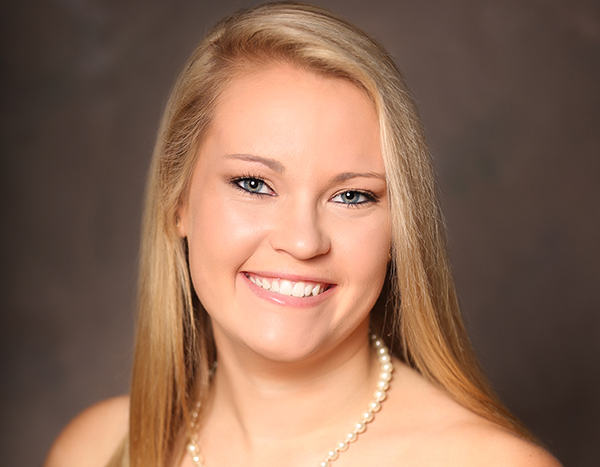 The Class of 1970 is pleased to announce that Stephanie Mullins is the 2019 recipient of the Class of 1970/Larry Trail Memorial Scholarship. This is the twelfth year the Class of 1970 has awarded the scholarship.
Stephanie is the daughter of Danny and Regina Mullins of 945 Porterfield Road, Readyville, Tennessee.
While at CCHS, Stephanie was an active member of BETA, HOSA, and DECCA organizations. She was also a member of the Student Leadership Committee at CCHS. She also works at the Rutherford County Farmers Co-op part time. Stephanie was an honor student at CCHS.
Stephanie plans to attend Tennessee College of Applied Technology to earn an LPN degree. After completing her course there, she will attend Motlow College to receive the RN degree. She plans to come back to Cannon County to do volunteer work and for potential job opportunities.

The Class of 1970/Larry Trail Memorial Scholarship is awarded annually to a deserving high school senior who plans to pursue a college degree. The student must be graduating from Cannon County High School and must live in Cannon County. The candidate must submit a college or university acceptance letter and test results from the ACT and/or SAT.
An application must be accompanied by a 300-500 word essay which explains why he or she deserves to receive this scholarship and how winning it could benefit the Cannon County community. Additionally, a complete high school transcript must be submitted.
The Class of 1970/Larry Trail Memorial Scholarship was established in memory of class member Larry Trail who passed away August 21, 2006. Larry was a Tennessee State Senator and was elected Circuit Court Judge. Larry died prior to being sworn in as judge. The scholarship is also given in memory of the other 1970 class members that have passed away: Anthony Bradley, Steven Thomas, Randy McBroom, Cathy Cook (Bennett), Vera Smith (Patterson), Russell Fann, Billie Dorris Hibdon (Williams), James Albert Thomas, Kim Francis, Barry Halliburton, Dale Evans (Porter), James Nile Reed, Van Nichols, and Danny Powell.
The scholarship fund is open to contributions from anyone who desires to contribute. All checks should be sent to CCHS, One Lion Drive, Woodbury, Tennessee. Each check should have the designation - Class of 1970/Larry Trail Memorial Scholarship.