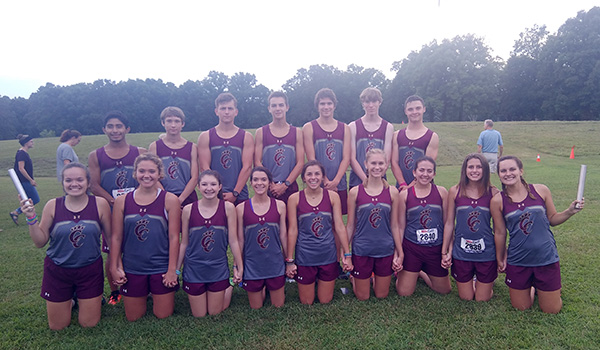 Cannon County High School Cross Country teams took top honors at the Buckner Park Relay at Dickson County on Friday night, August 17th to kick off to a great start of the beginning of their season. Boys placed third. Girls placed second.
Next up, will be the Voyles Classic at Hermitage on Saturday, August 25th.
Those pictured are front row (L to R): Samantha Jones, Erica Taylor , Kiley Hughes, Emily Morris, Ade Harwood, Zettie Elrod, Isabella Russo, Tyger Kennedy, Akristia Sissom, Amanda Blanco. Back row (L to R): Duncan Cook, Tristan Davis, Nate Campbell, Brad Phillips, James Vassar, John Heffelfinger, Andrew Smith.