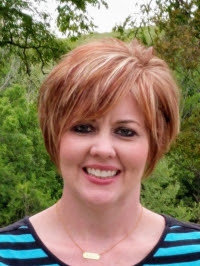 Cannon County Director of Schools William F. Curtis has named Mrs. Kathy Mullins to be the new Federal Programs/PreK Supervisor. The position became available upon the retirement of Dr. Regina Merriman, who has served Cannon County for over 40 years, and her retirement will be effective on August 1st, 2018. Mrs. Mullins will begin her duties on July 16th, 2018 and will have a two week transition period with Dr. Merriman.
Curtis stated, "Dr. Merriman has been an integral part of the team at the Central Office for the past several years. Her expertise in early childhood development will be missed, and we all wish her the very best as she begins a new chapter in her life."
Mrs. Kathy Mullins is a twenty-year veteran of Cannon County Schools. She began her teaching career at West Side Elementary School in Readyville, Tennessee and taught first, second, fifth, and sixth grade levels as a Classroom Teacher, Assistant Principal, and was a long-time Title I Teacher at the school. She was selected in 2016 to be one of two Instructional Coaches for the entire Cannon County School System. Her specialty area is working with Kindergarten - 5th Grade teachers in all of the system's schools. Mrs. Mullins' responsibilities included being Cannon County's Coach in the Tennessee Department of Education's Ready to be Ready program which focuses on literacy in grades K-3 with our Upper Cumberland goal of 90 percent of Tennessee students to reading proficiency by the end of third grade in the year 2025."
Mrs. Mullins was recently named as the Tennessee Read to be Ready Coach of the month. She stated, "As our district's Read to be Ready coach, I have enjoyed growing and learning while leading teachers in best practices for literacy instruction. It is exciting to work with teachers who are constantly improving their craft as professionals to grow our student learners. Read to be Ready has given me the opportunity to share my passion for reading with K-3 literacy teachers in Cannon County with the support and encouragement of Melisha Simmons, my reading coach consultant, and Dr. Marcia Melton, my instructional supervisor. Through Read to be Ready, K-3 literacy teachers in Cannon County are striving daily to make Tennessee's vision for literacy a reality."
Director Curtis stated the following, "I am very excited to announce to have Mrs. Mullins and her expertise at the district level. She is a proven veteran educator and is well respected across the school system in the Title I program and her outstanding work as an Instructional Coach and Ready to be Ready Coach. She will continue her excellence in her new role as Supervisor of Federal Programs and Pre-K. I am very appreciative of her willingness to be part of the team to achieve our mission in Cannon County Schools to be E3 = 'Engaged in Educational Excellence!'"