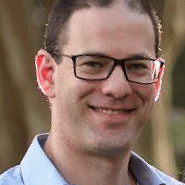 As the momentum builds in Tennessee's 6th Congressional District for Judd Matheny for Congress, the campaign announces a new member of its team, Mr. John Drogin, The Drogin Group.
John leads this political consulting & digital media company which advises clients on a national, state, and local levels. John has more than 15 years experience working for successful, conservative campaigns. He served as Campaign Manager for Ted Cruz's first Senate Campaign in 2011-2012, which was called the "biggest upset of 2012". He then served as State Director for Cruz's Senate office, and as a senior advisor to the main Super PACs supporting Cruz for President.
"John Drogin is a great American. He has the same energy and principled conservative DNA that is part of the political souls of Tennesseans in the 6th District. He will be a great asset to a successful campaign for us," stated Judd Matheny.
Drogin has deep ties to the district as his wife, Mandy, was born and raised in Hendersonville, TN, where her parents still reside. When asked about joining the Matheny for Congress Team, John stated, "Judd is a winner. The buzz among conservatives nationwide is that Judd is the "True Conservative" in this race. His background of law enforcement, military service, TN conservative leadership, and building face to face relationships with his constituents makes Judd a Congressman that Tennesseans can brag about."