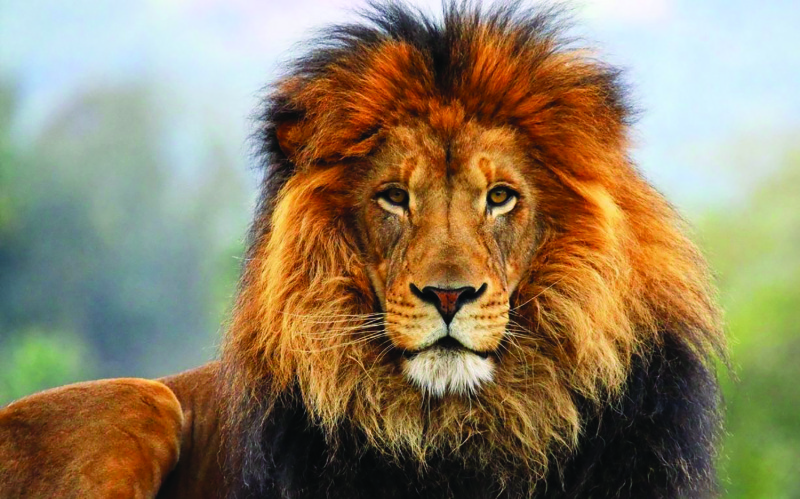 KEITH READY
The Cannon Courier
Cannon County High New Cannon County Lions Baseball head coach Colin Jones has stepped into what should be one of the most successful seasons in recent baseball team history.

With 7 starters returning from last years squad and a pitching roster that includes 9 strong arms of which 4 are Seniors, the Lions are poised to compete for an opportunity to reach the region tournament if not beyond.

Head coach Colin Jones says the reason why he took the job "I saw good things coming back from last season's 10-20 team. The team finished strong last season even with injuries that they had suffered. There's a great freshman group coming up and quite frankly there's just not been enough stability lately. I'm a hometown wanting to stay a long time."

For those that follow Cannon County Lions Basketball, Jones has served as an assistant coach. Just like the basketball program, Jones loaded up the assistant coaching spots with several coaches unlike in previous years.

Some of those coaches including head basketball coach and athletic director Matt Rigsby sat beside him on the bench in basketball. In addition to coach Risgby, Jones brings assistant coach Jared Nave over from the gymnasium to the baseball diamond. Jared Nave and another assistant coach Ryan Tenpenny virtually have had no baseball playing experience but the two former standout athletes at Cannon County have a great knowledge of the sport and will help in other areas as well.

"Coach Nave and Coach Tenpenny will overall help these guys in school activities, helping them think and look to the future, almost all the team will move on to college in some form and Ryan and Jared can help with that transition especially in the workforce sharing experiences etc."

Coach Matt Rigsby is the pitching coach.

"There is a lot of pitching depth on this team and we wanted someone very knowledgeable to work solely with them and develop them" said Coach Jones, "and coach Rigsby was a great pitcher when he played high school baseball at Cannon County."

Coach Rigsby reunites with his battery mate assistant Coach Jonathan Bryson who was behind the plate in many of coach Rigsby's pitching appearances in high school. Bryson will be working with the catchers. Lane Willis will serve as the team manager. Emma Davenport will keep the stats book. Even Kellerman and Akristia Sissom will also serve as managers for the team.

The Lions are loaded with talented athletes. Seniors Austin Martin and Briar Jakes. who just finished their final year together on the basketball floor. will grab batting helmets and baseball gloves and be counted on to lead the baseball team.

Martin will man first base and is considered the number two pitcher on the roster. Jakes will be behind home plate mainly responsible for catching duties.

One of the big strengths of the entire roster is that anyone can play multiple positions. For instance in the catching position alone, where in the past it's been one or two players at that postion, there are at least 5 on the team that can be counted on for the catching duties. Coach Jones says that Chandler Todd, Garrett Alexander, Anton Knox, and Jacob Raines could also see time at the catcher position.

First base is Austin Martin who has been a staple there ever since he was a freshman. When Austin is on the mound pitching, look for Tristan Choate or Jacob Raines to be at first base.

Second base is a working commitee once again plenty of infield depth on this team this year. Tucker Francis and Sam Scheu will mostly see time at that position, the team will also count on freshmen Charlie Parrish and Kailan McGill as well as Chandler Todd to help out as Scheu is also starting shortstop and Francis is a key member of the pitching staff. Backing Scheu up at shortstop will also be Charlie Parrish.

Third baseman is Senior Baily Hale, Junior Anton Knox will also play some games at third.

The outfield is stacked as well Jared Judkins will be the starting centerfielder.

Preston Campbell will primarily start in left field while right field is wide open but that could be very well freshman's Matt Calamia's territory as coach Jones says he has a great glove and great sense of tracking the ball. Judkins is another important piece on the pitching staff which will open up opportunities for Garret Alexander and Ty St. John to spend some time in the outfield.

The pitching rotation will be headed up by Tucker Francis. Francis is expected to be one of the top pitchers in District 8-AA. He comes back fully healed from injuries he suffered last year. Martin is listed as the number two guy in the pitching rotation followed by Sam Scheu and Jared Judkins. Several freshmen including Jacob Raines who is considered the closer, along with Parrish, McGill, Calamia, and even junior Anton Knox will see some time on the pitching mound this season.

Coach Jones says that with the returning players, the team is expected to play great defense and if the bats can come alive offensively this should be a great year for Cannon County baseball.

The schedule is loaded with Saturday games as the coaching staff and players hope to fill the bleachers down at the Dixie Youth Fields with fans on a consistent basis.

Upperman and Central Magnet are considered to be the teams again to beat this year but a loaded Cannon County roster should be able to stay near the top of the district standings right with them. Dekalb and Smith normally have very competitive teams, so this season might be more challenging to Upperman and Central to stay on top.

Cannon will also participate in two classic tournaments during the season, one being in Clarkrange and the other a return to the Grundy Mountain Valley Classic.