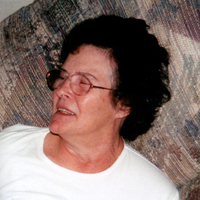 DAVID HUNTER
Courier Sports Writer

Current Cannon Courier Hall of Famer and former Cannon County High School and University of Tennessee football star Ray Robinson controlled both sides of the line during his time with Lions in the early eighties.
"It is really neat somebody thought of me, and I really appreciate it," Robinson said of his induction into the Hall of Fame on May 21. "I tried to be humble, and I thanked all of the people who helped get where I am."
During his time on the football field for the Lions from 1980-83, he played on both sides of the line, guard on offense and defensive tackle. He was voted All-Midstate twice and All-State during his senior year.
"I had been very fortunate in my athletic career and in life," Robinson said. "It is hard to explain."
His coach during most of his career was former Mississippi State player, Glenn Rhodes. Robinson remembers how he pushed him to become a better football player and person. The success on the field helped Robinson earn a college scholarship at Tennessee.
"Football was one of the few things I had which would help me grow as a person," Robinson said. "I had never thought about going to college."
During his time with the Vols from 1985-1988, Robinson played for some legendary teams in program history. For example, his freshman year ended with UT winning the SEC title and upsetting Miami (Fla.) in the Sugar Bowl to finish ranked No. 4 in the nation with a 9-1-2 record.
The following year, the Vols finished 7-5 and they defeated Minnesota in the Liberty Bowl. They followed it up with a 10-2-1 record in 1987, which ended with a Peach Bowl win over Indiana and a final ranking of No. 14 in the nation.
His senior year started slowly for UT as it lost the first six games of the season, but by the end of it, the Vols finished with five wins in a row to finish 5-6. However, Robinson got it done in the classroom as he was named to the SEC Academic Honor Roll that year, while studying Industrial Engineering.
Since finishing his collegiate career, Robinson has used what he learned during life after football. For the past 25 years, he has worked as a Tennessee State Trooper in Nashville, while living in Warren County. Part of his job is creating laws dealing with the mass transit system in the area.