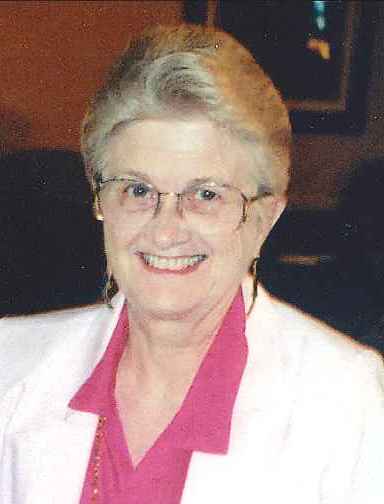 Betty Jean Webster, age 78, retired educator died Saturday, May 9, 2015 in the Woodbury Nursing Center due to the effects of Alzheimer's disease.
Betty was the older of twin daughters born to E.R. Webster, a Baptist minister and music teacher, and Mildred Knight Webster was a homemaker. Her twin, Margaret Anne, became a nurse. All have preceded her in death. She has several first cousins who survive and many close friends who loved her dearly.
Betty received the B.S. and Ed.S. Degree from Middle Tennessee State and an M.A. degree from George Peabody College. She began her career at Tennessee Preparatory School in Nashville teaching physical education and also began a girls' drill team. She taught two years at Belmont College and 11 years at David Lipscomb College. Her first love, however, was always children and she taught physical education 17 years at McFadden Elementary School in Murfreesboro where she annually produced a program including over 600 students.
Betty was active in her profession and belonged to the Tennessee Alliance for Health, Physical Education, Recreation and Dance and received their Honor Award. She also belonged to TEA and Delta Kappa Gamma. Additionally, she served on the board of Stones River Manor.
Betty was a faithful member of North Boulevard Church of Christ and one of her greatest joys was witnessing to others. She opened her home to many international students who came countless time to eat and visit. After retirement, she began teaching English to persons from Japan, China, Korea, Thailand and others at her church.
Betty was a warm, loving, and humble person who never met a stranger. In lieu of flowers, please consider her two favorite charities: Stones River Manor, 205 Haynes Dr, Murfreesboro, TN 37129 and World Christian Broadcasting, 605 Bradley Ct, Franklin, TN 37067.
Services were held at Woodfin Memorial Chapel on Monday, May 11, 2015 at 4:00pm with burial following at Evergreen Cemetery, Murfreesboro, TN.
An online guestbook is available for the family at www.woodfinchapel.com. Woodfin Memorial Chapel (615) 893-5151